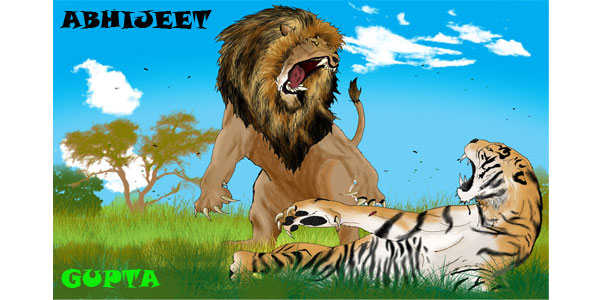 The spectators will witness one of the high profile clashes between Gupta Tigers and Abhijeet Lions in group one tie of Lokmat"s Nagpur Premier League (NPL) Football Tournament to be played at Yashwant Stadium at 8 p.m tonight. In NPL-1 both these squad clashed with each other in a play off match in which Lions overcame Tigers. So Gupta Tigers have an opportunity to settle old score.
Both Gupta Tigers and Abhijeet Lions would definitely  go for the  kill against each other to make a positive start. The moral of Gupta Tigers who finished third last season will be a bit high against Abhijeet Lions who  crashed out at the  league stage last year. But that is history now. Gupta Tigers are depending on their icon players like Owais Khan, Rahul Bante, Sheikh Azhar and Nazim Arshad. Along with them foreign professionals  that include  four Nigarians will be the key players for them. Abhijeet Lions have strengthened  their squad by hiring two Japanese players this year. Apart from them experienced striker Tabresh Junaidi who was bought for whopping 250 points will be the players to be watched out for.
Tigers will have a challenging job on their hand to control Junaidi and foreign professionals. Talking to media Kaustubh Gupta said, " We had a good training session. The team is balanced one. Nigerians players will play crucial role for us".
By Marcelo Azavedo