It's different: Cops cherishing Winter Session with pleasing facilities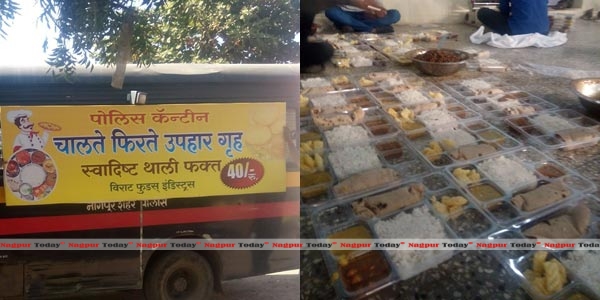 Nagpur: The ongoing Winter Session of Maharashtra Legislature could certainly be termed different. Different in one aspect, only. And the posse of policemen who have swarmed the Second Capital from across the State for security duties must be sensing the difference. The facilities being extended to the cops 'on toes' are bringing smiles on their faces. And they are a satisfied lot vis-à-vis the facilities.
The facilities pertaining to lodging, boarding and other requirements of the khaki personnel are good if not the excellent. The Police Administration needs to be patted for the difference.
For the stay of thousands of policemen, around 45 different buildings have been roped in to provide a sort of comfort to the tired policemen. The places of stay are well furnished in the shape of quality beds and other stuff to save them from dipping temperatures. Geysers and warm water is available 24 hours.
As for tummies, a host of caterers have been deployed at different places where the Winter Session policemen are being put up. The cops are cherishing the high-quality and delicious menus at minimum price. And for men and women who are deployed on-field duties at an array of spots, packaged foodies are being supplied by mobile snack vans and by other means.
The food that the cops are enjoying contain a variety of dishes. Five chapatis, two sabjis, daal fry, rice, papad, pickle, salad etc make the thaali fulsome and lavish as well by certain standards. On a day, the thaali would have cost Rs 100 to say the least. However, the cops on duty are paying just Rs 40 for the satisfying menu. Courtesy the Police Administration and the political boss.
The bottom line is: This Winter Session is different, for cops 'on toes.'
– Ravikant Kamble