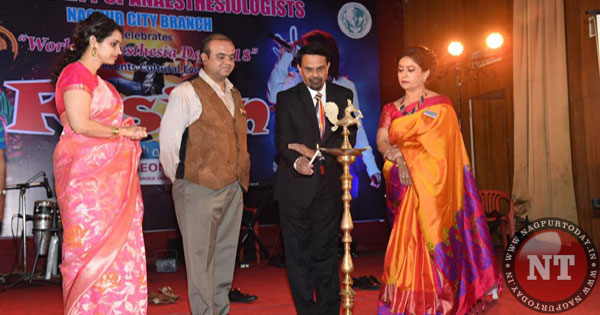 Nagpur: The Indian Society of Anaesthesiologists (ISA) Nagpur Branch organised a cultural evening 'Fusion' on Tuesday, October 16 to mark the World Anaesthesia Day. The event was held at IMA's J.R Shaw Auditorium.
The evening witnessed all the ISA members in a joyous mood. The organisation of the event was to recall and honour all the doctors who have contributed for the betterment of society.
Dr Y S Deshpande, President of Indian Medical Association, Maharashtra, was the chief guest. Dr Sunita Lawange, President, ISA Nagpur, Dr Umesh Ramtani Secretary ISA, Dr Daksha also graced the cultural evening.
The cultural night showcased a fusion fashion show in which all the doctors came down the ramp to flaunt their skills followed by musical performances and much more where all the doctors along with their families were seen in a enlightened mood to celebrate the day in a grand style.
The event began with felicitation of ISA family as they won 11 awards for their contribution in society in a recently held award function at Shirdi. The loud cheer and enthusiasm among the spectators marked to commencement of the show. Another main attraction of the night was that all the Past Presidents of IMA Maharashtra were a part of the fashion show. They walked the ramp with a style and displayed their another talent. The delightful evening was enjoyed by all with music and entertainment.
By- Abhishek Tiwari
Pics- Rajesh Bansod