Nagpur: Barely two days after the Election Commission of India enforced election code of conduct in Nagpur in view of the upcoming civic polls, the Nagpur Municipal Corporation suddenly appears to have sprang up with multiplied action. So much so that the civic body even gave in-principle nod to handing over 75 acres of land to upcoming Pune-based Symbiosis International University, much before the government could have any say. Moreover it has cleared works worth Rs 603.86 crores in just last 12 days.
Sources informed that the NMC has not even obtained mandatory approval from the state government and execution of agreement for giving in-principle possession of land to Symbiosis.
Moreover, even as the civic body is leasing out small pieces of lands to Metro Rail project at ready reckoner (market) rates, it has allotted the sprawling land at nominal rate.
The NMC gave permission to Symbiosis for performing bhoomipuja of the centre on the land at Wathoda a day ago. Accordingly, Symbiosis performed bhoomipuja on the land on Friday. Union road transport minister Nitin Gadkari, chief minister Devendra Fadnavis and mayor Pravin Datke among other dignitaries were present in the programme, but not on the dais.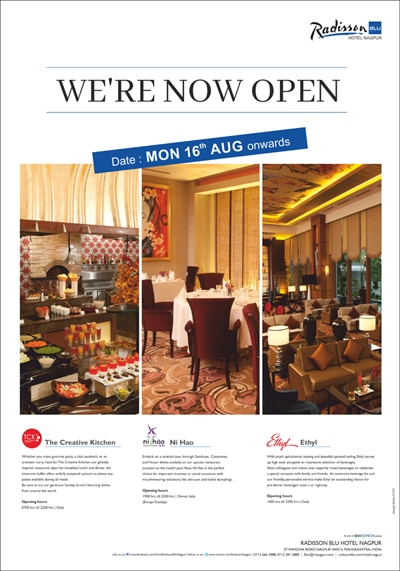 After approval from the general body on December 31, the NMC submitted a proposal before the government seeking permission to allot the land to Symbiosis for 30 years on lease and at nominal rate. The government is yet to approve the proposal.
Also, the civic body is yet to execute an agreement with Symbiosis. It only issued a letter of acceptance to Symbiosis on January 3.
Dozens of works cleared
As per the NMC's data, the standing committee had organized six meetings between December 26 and January 6. As many as 88 proposals were cleared in the meetings. Two meetings were organized in a day on December 27, a first-of-its kind activity in the last five years.
The works worth Rs 603.86 crore included two big projects: the work order of waste to energy project to consortium of Essel Infraprojects Pvt Ltd and Hitachi Zosen India Private Ltd and LED streetlights to eight private companies.
The latest meeting held on January 6 was for 12 proposals. More works worth Rs123.52 crore would have been approved if the code of conduct for teachers' constituency election had not come into effect. The standing committee cleared only three proposals and kept the remaining on hold.
Standing Committee Chairman Sudhir Raut said that the meetings were organized in a regular manner as tabled by the administration. "Chief minister Devendra Fadnavis had approved funds for wards in South-West constituency recently. Therefore, proposals are coming in large numbers. Also, it will be beneficial for the citizens and city if all possible proposals are cleared," he said.
Leader of opposition in the NMC Vikas Thakre alleged that the meetings and works are just election gimmick. "Several proposals related to basic amenities are pending since a year. The NMC does not have funds to execute the approved works. All the works cleared in a hush will only result as liability for the NMC. It is nothing less than misguiding the citizens," he said.
The Raut-led committee has cleared 904 proposals in the last ten months.
Even citizens of a few areas said works like asphalting of roads, laying sewage pipelines, construction of retaining walls and cement concrete roads among others are executed in large numbers with elections lurking.
Mayor Pravin Datke, who used to hold meetings of general body once in a month, organized two meets on December 1 and 31. As many as 18 proposals were cleared in the meeting on December 1 and 19 on December 31.