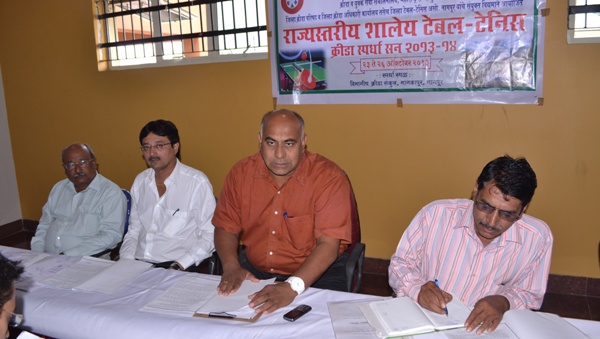 Nagpur Today.
Inter- School State Level Table Tennis Competition is being organized under the aegis of the District Sports Office, District Sports Committee and Nagpur Table Tennis Association at Divisional Sports Complex, Mankapur from October 23 to October 26, 2013.
At the press conference held at District Sports Complex Mankapur, Deputy Director of Sports and Youth association,Vijay Santan told that for the state level competition, total 500 boys and girls under the age group of 14, 17 and 19 years from eight divisions i.e Mumbai, Kolhapur, Pune, Aurangabad, Nashik, Amravati, Latur, Nagpur will be participating in the completion.
Also, Rs 2,44,560/- will be provided by the govt. for this competition and for the boarding and lodging of players, Rs 150/- will be given to each player per day and arrangements of their boarding and lodging will be made available in Divisional Sports Complex.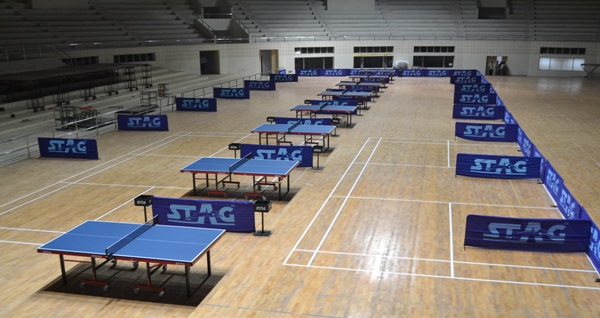 After the selection of Maharashtra team, state level tournament will be held in Aurangabad in the first month of December. Nagmitra Sports has sponsored the medals and trophies for the winners in the tournament.
Also, there will be various courageous exhibition of equipments and shows like para-motoring and Hot-Air Balloon will be organized by C.A.C All-rounder Nagpur.
Inter- School Table Tennis Competition will be inaugurated on October 24,201. Prominent persons will be present for the inauguration ceremony are Minister of Food and Civil Supplies Government of Maharashtra Anil Deshmukh and MLA Ashish Jaiswal.