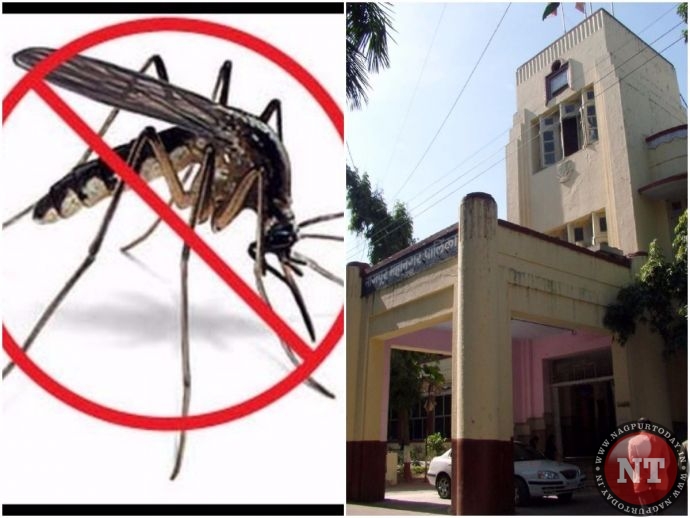 Nagpur: Increasing number of Malaria patients is one more evidence of the rising menace of deadly diseases occurring due to mosquitoes and other germs and insects in the city. This situation has arisen due to lack of regular cleanliness in the city, but Manoj Chaple, chairman of health committee of Nagpur Municipal Corporation (NMC), is trying to mislead the people by providing wrong information. Whereas additional commissioner Aziz Karim Sheikh, who is incharge of health department, is maintaining safe distance from these serious issues.
Deputy commissioner Ravindra Deotale, additional commissioner Ram Shinde, deputy commissioner Rajesh Mohite and health officer Dr Ashok Chivhane have been witness to such incidents.
The city residents usually demand regular cleanliness and spray of pesticides to get rid of mosquitoes. But nowadays requests from even ward corporators are not being attended by the health department due to shortage of employees. Requests from only selected people from every zone are being addressed, it was reported. Influential corporators are being provided big fogging machine while others are given small machine to check the mosquito growth.
The malaria department chief is known for not attending requests from any of NMC officials. Senior officer Dasarwar has been issuing orders since last one year to use big fogging machine at some places but even his orders are being neglected. Manoj Chaple also complained that the department chief didn't obey his orders. Despite this, there is no word from the NMC administration on the issue.
As per information, the small or handy machine creates a lot of noise during spraying. As a result, animals go berserk and start running towards the noise. On seeing this scary situation, the employee throws the machine and runs for his life. If such incidents occur, the employee is seriously injured most of the time and the machine is also damaged. Therefore, the small machine has proved useless.
The big fogging machine is very useful compared to the small one. However, looking at the geography of the city, the number of available machines is very less and the city. It is need of the hour to push more big machines into the service.