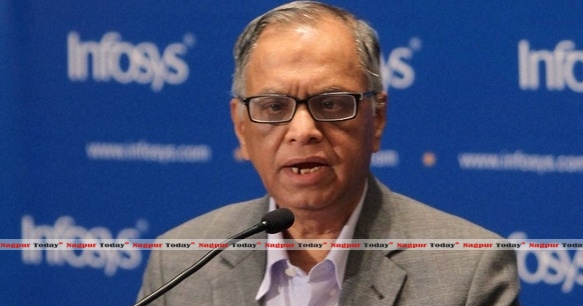 Nagpur News.
The Founder and the Executive Chairman of Infosys Limited, a global software consulting company Narayana Murthy and Chief Minister of Maharashtra Prithviraj Chavan to arrive in the city on February 22, 2014 to lay the Foundation Stone of the Infosys Building at MIHAN in the city.
Chief Engineer of MADC Subhash V Chahande confirmed that the Executive Chairman of Infosys Limited Narayana Murthy is very enthusiastic about the Infosys project in the city. Sources have also added that the Infosys building will be completed and operational in a record time of 18 months.
Murthy articulated, designed, and implemented the Global Delivery Model, which has become the foundation for the huge success in IT services outsourcing from India. He has led key corporate governance initiatives in India. He is an IT advisor to several Asian countries. The presence of Infosys in Orange City Nagpur will be strategic and will generate a lot of employment opportunities for the thousands of Computer Engineers spewed out by the dozen Engineering Colleges in the city. Apart from that many other allied job opportunities too will be generated.
Meanwhile , work on unit of Tata consultancy services(TCS) is half complete. The unit is spread over an area of 50 acres and work on 25 acres is over . the unit is expected to start operation in three months. It will will create about 4000 jobs. Chief Minister Chavan performed its bhoomipuja last year.
Nagpur will become a happening destination for Information Technology (IT) sector.  Many companies feel that Nagpur offers certain advantages.