Recently Nagpur Branch of WIRC of ICAI organized an Interactive Meet on CFO's & CEO's in which Chartered Accountants who are in Industry participated to understand and acknowledge the role of Industry members in overall well being of the organization. The program was organized under the guidance of Committee for Members in Industry & Business of The Institute of Chartered Accountants of India, New Delhi.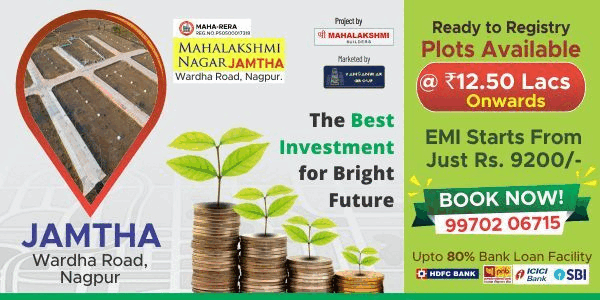 The first of its kind program for non practising Chartered Accountants had CA. Dinesh Singh, Director Finance and CFO of Ceinsys Tech Limited along with Shri Devendra Parekh, President VED Council as speakers guiding the members about the importance of having a Chartered Accountant at important posts in a business to maintain stability with respect to business operations and finances at large.
Shri Devendra Parekh acknowledged the invaluable contribution a Chartered Accountant has in sustaining a business enterprise. He appreciated the fact that Chartered Accountants are among a few professionals in the country who are looked upon with great respect and trust because of the vast knowledge and experience they possess in varied fields. While sharing his experiences about chartered accountancy he highlighted that one the major reason for a good business to fail was inadequate guidance in financial aspects of that business for which Chartered Accountants are best suited.
He further commented that Chartered Accountants are born business leaders and actively requested the members to venture into newer businesses to be become successful entrepreneurs. He also guided the members on the benefits a professional like Chartered Accountant has in running their own businesses. Shri Parekh assured the members that VED Council would extend maximum possible help to the Chartered Accountants who wish to enter in business at all times.
CA. Dinesh Kumar Singh while speaking on the expectations of Industry from CFO's in changing economic scenario highlighted the fact that today Chartered Accountants are not hired for financial matters only but are seen as complete business solution providers. The businesses today are working in dynamic atmosphere and therefore as a professional, CA's are expected to assess the future and suggest ways to overcome the challenges detrimental to the business growth.
The program was organized by the Committee for Members in Industry & Business of ICAI wherein various initiatives being undertaken by the committee was shared amongst the members. Several new initiatives have been rolled out to support members who are giving their services to various businesses. The benefits of CAjobs.icai.org being derived by the members was appreciated by the members. Further the new initiatives of CMIB like Idea Placement Programmed which showcased new ideas and provided a platform for start ups to excel, Incubation centers for Start Ups by CA's was discussed too.
CA Umang V Agrawal, Chairman, Nagpur Branch, in his welcome address thanked the members in industries for being the true leaders of the profession and working hand in hand with business owners towards a common goal of business sustainability. He said that Members in Industry comprises of more than 50% of the total membership of ICAI and therefore ICAI is continuously undertaking new initiatives for keeping such members updated about the various changes in financial sector of country. He further highlighted the various MOU's which have been signed with different Accountancy Institutes of the world making CA a degree recognized internationally. He further assured that Nagpur Branch would continue to undertake such programs regularly in near future meant specially for non practicing members.
The program was followed by a panel discussion by eminent panelist from the profession including CA. Jaydeep Shah, Past President ICAI, CA. Ghanshyam Sharma, Director Finance, MECL, CA. Rajeev Sawangikar, CA. Shailaja Vibhute & Shri Vaibhav Agrawal, Renowned Businessmen who spoke on the expectations of industry from the Chartered Accountants and the need for keeping oneself up to date for better decision making. The panel also resolved the queries of the members very effectively.
CA. Suren Duragkar, Vice Chairman welcomed the members to the program and thanked the CMIB, ICAI for hosting such program in Nagpur. CA. Kirit Kalyani & CA. Saket Bagdia co-ordinated the programme while CA. Swapnil Ghate moderated the panel discussion. Prominently present on the occasion were CA. Sandeep Jotwani, CA. Jiten Saglani, CA. Sanjay M. Agrawal, CA. Julfesh Shah, CA. O S Bagdia, CA. Rajesh Khanzode, CA. Swapnil Agrawal, CA. Hemal Kothari, CA. Jethalal Rukhiyana and over 150 Chartered Accountants from different industries.