Nagpur:Brand IIMA appears to be working for the newly-minted IIM Nagpur in Maharashtra — one of the six new proposed IIMs in the country. Around 1,857 students who have cleared CAT (Common Admission Test) and have secured the stipulated cut-offs for the new IIM's have shown willingness in joining IIM Nagpur in it's maiden academic year that begins mid-July.
These students have sent out formal letters evincing interest in joining the new IIM-Nagpur, that is currently being mentored by IIMA for a period of three years.
A coordination office has been set up at the IIMA campus and a three-member committee has been put in place for day to day running of IIM Nagpur, including initiating admissions for the flagship PGP program's first batch (2015-17) which begins around mid-July.
With a batch size of 60, the tuition fees for IIM Nagpur will be Rs 10 lakh for a two-year PGP, as per a website for IIM-Nagpur mounted by IIMA recently. "Around 1,35,000 CAT 2014 takers had shown interest in the proposed IIM in Maharashtra while filling up their application forms. However, only around 7,700 students have made it through the cut off for various categories announced for the new IIM's. We received 1,857 entries within the stipulated deadline of May 31, where eligible students showed us their willingness to take admissions at IIM-N," said Pradyumna W Khokle, one of the two IIMA faculty helming the IIM-N Cell to Indian Express.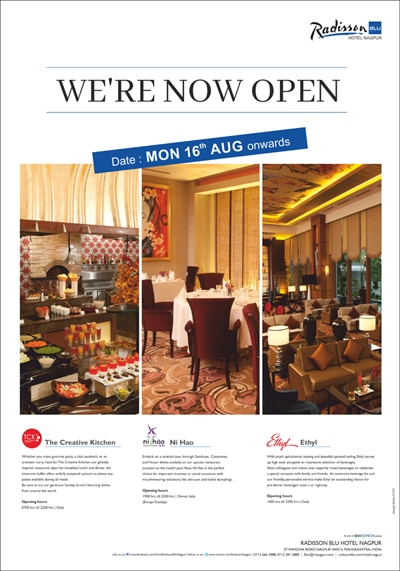 Now, an offer list with names of short-listed candidates to whom we have made offers via emails on Saturday and a waiting list has been put up on the IIM-N website. "Around 30 faculty from IIMA may be teaching at IIM-N during the first year which will consist of 419 sessions. We are looking at forming a strong industry connect with both local and non-local businesses that leverage on management expertise in sectors like governmental, small scale industries, environment and energy sectors.
While the Personal Interview (PI) is not a component or part of the selection of candidate, the past academic performance (PAP), work experience (WE) and performance in CAT will be taken into account," Khokle added. "We had received a request from the MHRD (Ministry of Human Resource Development) for mentoring IIM-Nagpur and we said yes during the end of last year.
We will ensure that in absence of anybody and anything else, things should happen and PGP programme should run by July-August this year. Land has been earmarked near the Nagpur airport. We will come up with the course design and help put the institutional systems and processes in place," said Ajay Pandey, senior faculty and Dean (Programmes) at IIM-A.
.. As published in indianexpress Written by Lakshmi Ajay