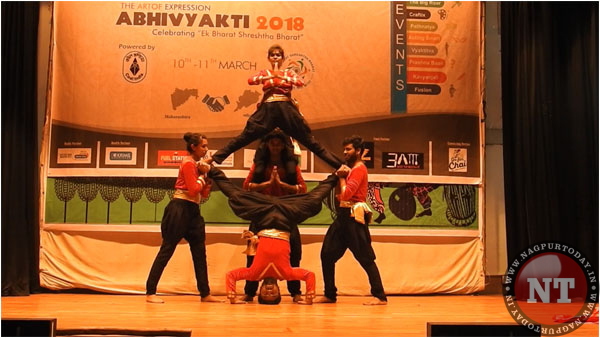 Nagpur:Indian Institute of Information Technology, Nagpur is presently one among the successfully emerging institute under MHRD. The Institute completed its second edition of Abhivyakti- 2018 on Sunday. A two day inter-college cultural festival was held at the IIITN campus in Seminary Hills, Nagpur. The festival attracted participation from a host of colleges from Regional University and other autonomous institutions.
The first Day at Abhivyakti 2018 was the inauguration of the fest at the campus auditorium with Shaurya Chakra Awardee AVM S Chafekar as chief guest and in presence of Dr M V Aware-Dean, Kailash N Dakhale, I/c Registrar and Dr Aatish S Daryapurkar, Student Affair Council In-charge IIIT, Nagpur. The chief guest addressed the students on personality development and opportunities in Air Force.
The extravagant inaugural event was followed by flagging off various events starting with Big Roar – the debate completion, Prashnabaan-The quiz Competition, Fusion-The Music Band Competition, To the Beat-Dance off and finally Kaavyanjali- Poetry Competition.
Students at the Institute hummed to the tunes of Scatter Beats and Songs by Darryl at the night.
The second day at Abhivyakkti 2018 kick started with the blockbuster event Anatara –The singing completion. Vyaktitva-another fun hunt for the most attractive female and male face and personality was held alongside which included the fashion show that drove the audience wild with the display of trendy fashion, great music and lots of fun. The fest continued with events such as Standup comedy- a performance from a famous comedian Master Parth Batra. The campus was buzzing with bright colours and enthusiastic faces of the participants and audience who were gripped by the excitement of Abhivyakti!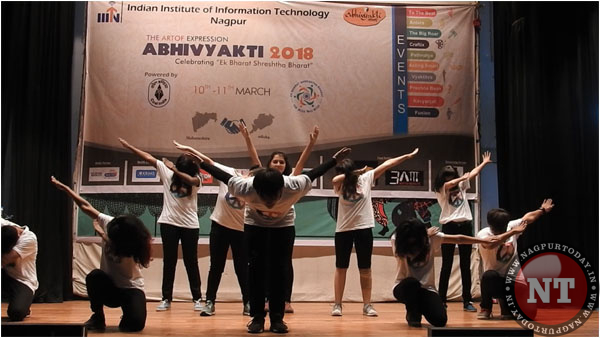 The concluding ceremony was held in the presence of Dr Rizwan Ahmed as Chief Guest, Dr Narendra S Chaudhari, Director for IIIT Nagpur, Kailash N Dakhale, I/c Registrar and Dr Aatish S Daryapurkar, Student Affair Council In-charge IIIT, Nagpur. The results of the various events were announced and the winners were felicitated with exciting prizes. The Director of IIITN, was immensely proud of the efforts put into the event by In-charge, faculty members, supporting staff and students. He was happy to see the turnout at the venue and the overall success of the show. The show concluded on a grand note, where everybody danced, sang and partied. As much as the night pumped up the energy to conclude Abhivyakti -2018 on a high note. The organizing committee and students felt nostalgic as they bid farewell to another Awesome Abhivyakti! They however had a bright gleam in their eyes as they ed forward to Abhivyakti coming back next year – Bigger. Better. Brighter than this year!