Nagpur News:  Indira Gandhi National Open University (IGNOU), Nagpur Regional Centre will soon get a place of its own. IGNOU has finalized a 1-acre land at near Onkar Nagar Square, Manewada to set up its campus there. The District Collector's Office has sent the file on land details to Chief Minister's office for its approval. After the CM's approval, the campus is likely to be completed in a year or so.
IGNOU is a known distance learning centre, wherein thousands of students do various courses every year. At present, the Nagpur Regional Centre of  IGNOU is at a rented place on Amravati Road. It also has FM station 'Gyanwaani' but is being run at Government BEd College.
Since past many months, IGNOU has been working to find a place for setting up a campus of its own. Finally, considering various aspects like convenience of travel for the students and proximity to city limits, the deal for one-acre land was finalized by IGNOU.
IGNOU Nagpur Regional Centre was started on April 1, 2009.  It is serving 14 districts in Maharashtra. The new campus will have the Research Centre, Gyanwaani FM Centre, Gyan Darshan etc all at the same campus itself.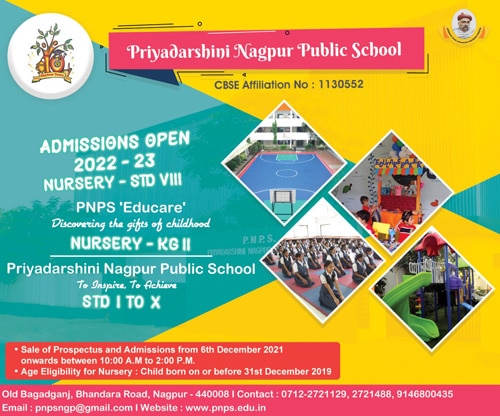 Regional Director of IGNOU, Dr. Sivasroopam informed that , "We are working towards having a campus in the city itself which is more accessible to the students and with all the required amenities. Rather than looking a large land outside the city limits, a decent land holding in the city is a much better option. We have done our bit, now everything depends on the CM's approval."