5th Foundation Day of IGNOU celebrated with zeal and fervour.

Nagpur News
The IGNOU Nagpur Regional Centre has successfully completed five years of its functioning and celebrated the 5th Foundation Day with the theme "IGNOU for Every Family Member". Few families of IGNOU students were invited and they spoke of their experiences.
The function began with Regional Director IGNOU Dr P Sivaswaroop giving a brief report of achievements and future plans. He said that under "Reaching the Unreached" concept now re-titled as "Gyanganga", IGNOU is conducting awareness camps for tribal people in Kurkheda, in prisons and for commercial sex workers in Nagpur.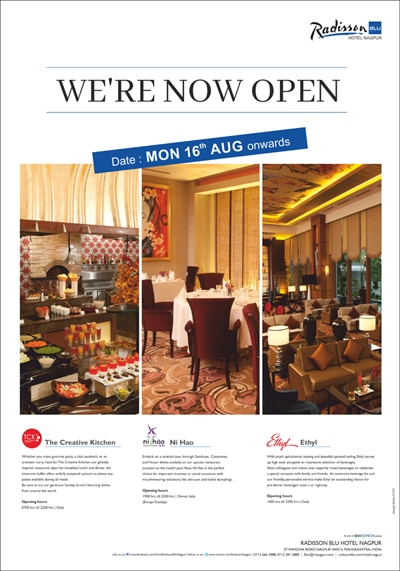 They have opened a new centre in Washim for courses in Nursing. A new centre for Kendriya Vidyalaya Primary Teachers was established in Kendriya Vidyalaya, Ajni, Nagpur. During this year, the major achievement was 100% placement which was given to tribal students of CHBHC from Gadchiroli, informed Dr. P. Sivaswaroop.
The Regional Director was also bestowed with the National Gold Medal for Innovation in Distance Education. He was nominated to the Academic Council of IGNOU as a representative of all the 67 Regional Centres in the country. The Regional Centre has achieved 23% growth in Fresh Enrollment for July 2014 session, programs like BSc, MA (English) and MA (Psychology) are attracting large number of students.
He further explained the concept of the Foundation Day function and informed that IGNOU has courses for people from 18 years to 80 years and in various fields with relaxed entry conditions. The only criteria is one should have a self interest to study that course. If not self interest, someone (whom they trust) should motivate them for doing that course. The students of IGNOU can encourage their family members to join various IGNOU courses. He said that there can be an inductive effect or synergy effect.

Dr. Sivaswaroop shared that he and his wife joined for the Diploma in HIV and Family Education program in IGNOU and completed it. Based on the project work they both submitted, they got a International Research Publication. He also shared that he encouraged his elder sister for doing MLIS and later she worked as Librarian in UG College. Later the students shared their experiences.
Students Speak
Dr. Vinod Tiwari, who is doing MAPC from IGNOU motivated his brother to join Certificate in Health Care Waste Management (CHCWM) course and his son too joined BA Psychology. He said that IGNOU study material is excellent, the counseling sessions are held systematically and the valuation system is very good. Vijay Tiwari brother of Dr.Vinod Tiwari said that as his brother motivated him to join IGNOU, he took admission in Health Care course, which is very relevant to his job.
Surajbhan who is working in a Central Government Organization said that he did a BA and presently doing M.A. in (Sociology) from IGNOU. He said that everyone in his family is doing some course from IGNOU. He said that learning has no ending and he will keep continue his studies through IGNOU and encourage all others to join IGNOU and pursue course of their choice.
Baladevi wife of Surajbhan said that she did BA from IGNOU and completed PG in Fashion Design course from Nagpur University. She said that as his husband completed PG she also decided to do PG. She said their son is also doing BA from IGNOU at Delhi.
Dr. Rashmi Batra, who is the Program Incharge of IGNOU Centre at Institute of Science for BSc and Post Graduate Diploma in Analytical Chemistry (PGDAC) said that IGNOU is helping the deprived sections of the society and also those who have a desire to study further in a new direction. She said that she joined in the Disaster Management program and her daughter joined the Food and Nutrition program.
Dr. V. K. Dubule, Dr.Shakti Sharma, Dr.K.M.Wath, Dr.Ravi Mannadiyar also spoke and appreciated the theme of this function. Dr. R.P.Thakre, Dr. Nagaraj, Convener of Indian Science Congress Association, Nagpur were prominently present.
The programme was conducted by Dr. Vikas Singhal, Assistant Regional Director and vote of thanks proposed by Dr. Shakti Sharma.
Dr. Sivaswaroop thanked the media for their support in all IGNOU activities.