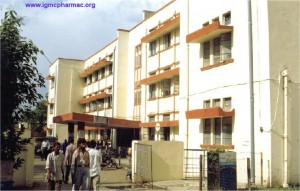 NAGPUR : Patients of Sickle Cell Disease (Anemia) undergoing treatment at the Indira Gandhi Government Medical College and Hospital (Mayo Hospital) are forced to buy expensive medicine from their own pocket, since the government hospital is refusing to provide the free medicine that is their due.
Patient Sangharsh Dongre, who hails from an economically weak background, has had to buy medicine worth Rs. 20, 000 so far. Sangharsh is a victim of the SS Pattern, which is considered extremely serious. His condition is constantly deteriorating, as is common in such cases. He was admitted to Mayo Hospital on August 24 this year.
According to Rajkumar Banjari of the Samata Sainik Dal, Sickle Cell patients are supposed to get free medicines in government hospitals as per rules. According to the Ministry of Health and Family Welfare Rules, all private hospitals, doctors, and medical practitioners are supposed to inform the District authorities, primary health care centres or the health department of the Municipal Corporation about such patients. 2046 cases of sickle cell disease have been registered in the district in the past year alone. The government has provided various schemes for such patients.
Sickle Cell disease is commonly caused by a Tuberculosis virus. The disease is easily preventable through the DOTS programme, which is cost- effective and can cure the patient completely if properly treated for six to nine months. All hospitals are mandatorily supposed to send monthly reports of Anemic cases to government authorities.