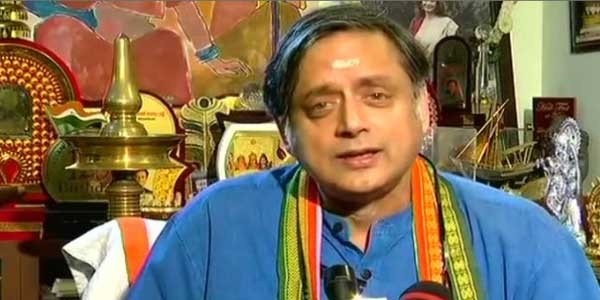 Congress MP Shashi Tharoor on Bharatiya Janata Party's reaction to his 'Hindu Pakistan' remark.
Saying that his comments were 'bizarrely misconstrued', he offered 'a short explanation of what the term means'.
'I have said this before and I will say it again. Pakistan was created as a state with a dominant religion, that discriminates against its minorities and denies them equal rights.
'India never accepted the logic that had partitioned the country. But the BJP/RSS idea of a Hindu Rashtra is the mirror image of Pakistan — a state with a dominant majority religion that seeks to put its minorities in a subordinate place.
'That would be a Hindu Pakistan, and it is not what our freedom movement fought for, nor the idea of India enshrined in our Constitution, Tharoor wrote on Facebook.
'Many proud Hindus like myself cherish the inclusive nature of our faith and have no desire to live, as our Pakistani neighbours are forced to, in an intolerant theocratic state. We want to preserve India and not turn our beloved country into a Hindu version of Pakistan,' he wrote.
Hitting back at the BJP, he said if the party 'does not believe in Hindu Rashtra concept then they should say it on record that we do not believe in a Hindu Rashtra but in a secular republic. This would end the debate'.