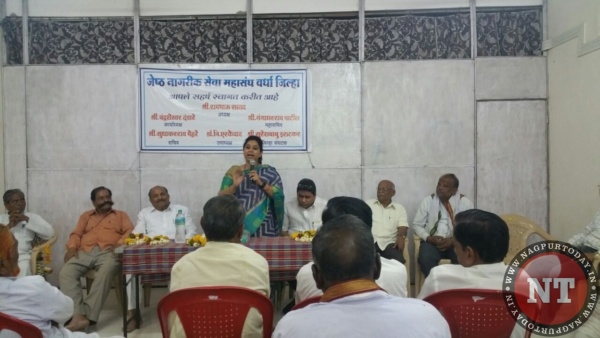 Nagpur: "Ideology of Congress is the backbone of the party. Only the party workers have strength to keep communal forces away from the society," asserted the President of Maharashtra Pradesh Mahila Congress Committee Adv Charulata Tokas.
She was addressing a meeting of Congress workers organised by Jyeshta Nagrik Seva Mahasangh, Wardha at Siddhivinayak Mandir in Kelzar. The President of Jyeshta Nagrik Seva Mahasangh Rambhau satav presided over the meeting. Adv Charulata Tokas attended the meeting as chief guest. Others who participated in the meeting include MPCC Secretary Shekhar Shende, Sindhi (Railway) Agriculture Produce Committee Deputy Chairman Ramkrishna Umathe, Jyeshta Nagrik Seva Mahasangh Secretary Gangadhar Patil, member Haji Yusuf Sheikh, former Zilla Parishad President Laxman Kamble and others.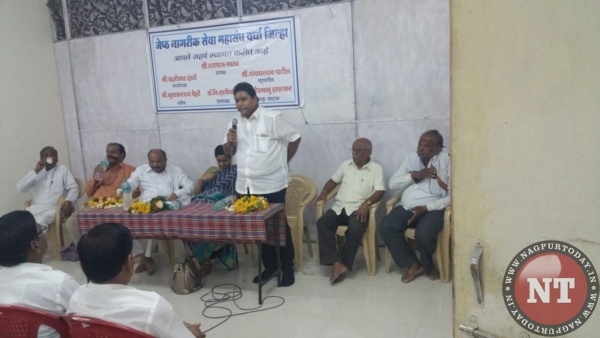 At the outset, the dignitaries took darshan of Siddhivinayak. Adv Tokas listened to the problems and difficulties of the Congress workers. "The present government at Centre and state has only increased the problems of farmers, farm labourers and other common people. Inflation, unemployment and other problems are increasing day by day. The government is creating disharmony in society. But Congress party will stand behind farmers and downtrodden with all its might," Adv Tokas stated.
Vasudevrao Nakhate, Babarao Narad, Shankarrao Bharti, Vijay Gaekwad, Ashok Chachane, Dnyaneshwar Kapate, Manoj Dafe, and several other Congress leaders and workers attended the meeting.