"I will make Nagpur – a world class city" promised Muttemwar during programme held by DBA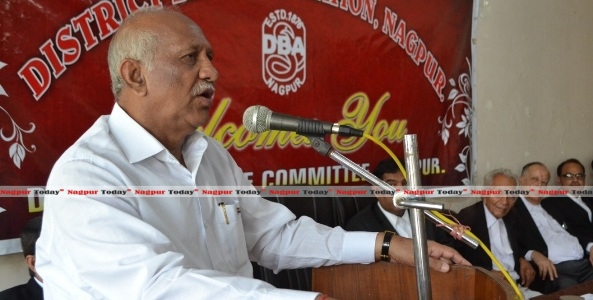 MP Vilas Muttemwar strived to convince the Members of the District Bar Association to vote for him. Muttemwar elaborated about the various development activities performed by him and promised to work on the issues of members of District Bar Association.
The President of District Bar Association Advocate Sudip Jaiswaal, while sharing his views with Nagpur Today did not looked satisfied by the promises made by Muttemwar 
Nagpur News.
The District Bar Association, Nagpur and Vidarbha Abhiwakta Sangh had organized a programme in the District Court for the Lok Sabha candidates on March, 28, 2014. The main motive behind the programme was to question the candidates about their plans for the development of District Bar Association and for the Lawyers. The candidates were asked why the denizens of Nagpur should vote them and make them win in the upcoming Lok Sabha Election 2014 during the programme.
This is the first time when the District Bar Association is organizing such programme. On the first day of the programme Congress candidate from Nagpur Lok Sabha Vilas Muttemwar was invited to present his views.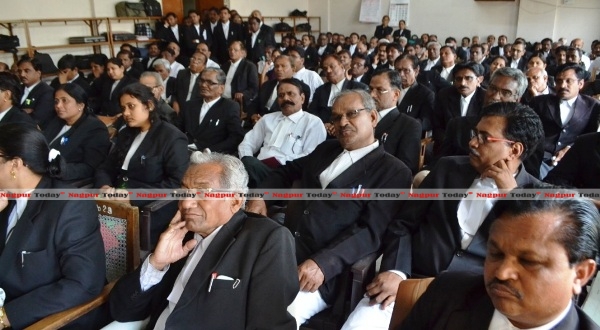 President of District Bar Association, Nagpur, Advocate Sudip Jaiswal shared the various issues and problems faced by Lawyers of Nagpur. While expressing his thoughts Advocate Sudip Jaiswal blamed Congress led Government for not dealing with the problems of the Lawyers seriously. Advocate Sudip Jaiswaal added that the Association has submitted hundreds of applications to the State Government but nobody seems to consider these issues of Lawyers. Advocate Sudip Jaiswaal raised several question on the irresponsible attitude of the government for these proffessionals. Advocate Sudip Jaiswaal demanded a new building for the court, a broader parking area and a housing colony for the members of District Bar Association, Nagpur.
Vilas Muttemwar in his speech tried his best to respond to all the queries raised by the Lawyers. While addressing the lawyers he said that Congress has been and is dedicated towards the development of the society as a whole. Muttemwar added that he has been striving to develop Nagpur and Vidarbha throughout his political career. Muttemwar said that he has great respect for this noble profession in his heart and he will try his best to serve this community. Muttemwar also mentioned about big dream projects envisaged by Congress like MIHAN, CARGO HUB, METRO and GOSIKHURD PROJECT. Muttemwar added that he will make Nagpur a world class city if the citizens choose to elect him in the upcoming Lok Sabha Election 2014.