Nagpur: "What ever I do or I say, is done for my farmers' benefit and I do it without fear or favour. I have spoken at their behest at all party forums and even directly to the P.M. so do not challenge me or mess with me!" Nana issued a dire warning to BJP spokesperson Madhav Bhandari at a specially held press conference this morning. The press was invited to meet Nana at MNS leader Prashant Pawar's office in Bajaj Nagar.
While speaking about achievements of Maharashtra government on completion of 3 years in office, Madhav Bhandari, State Chief Spokesperson of BJP directed some missives at Nana Padole, BJP M.P. from Bhandara too.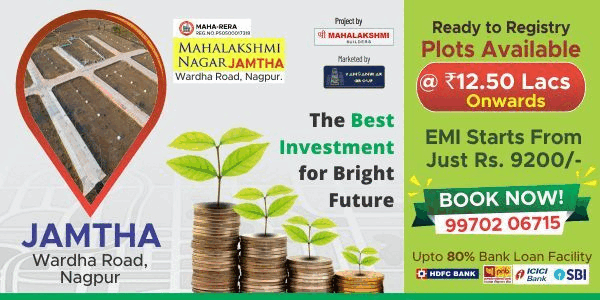 "He speaks up against any party he is proposing to leave. It is an old habit of Nana Padole; he did it when he was in Congress too" quipped Bhandari. (Nana left Congress in 2009 and joined BJP. As BJP candidate he defeated Praful Patel in 2014 Lok Sabha elections.)
Nana alleged that if he decides to speak against BJP leadership, both at state and Central level, he will have a lot to say, but "the time has not come yet" he declared.
He said he was holding this conference only to issue a warning to Madhav Bhandari to "not mess with me. I have shown that I am capable of contesting and winning elections on my own steam, as an independent. BJP needed me to gain popularity and win both Lok Sabha and Vidhan Sabha elections as well as many local elections from my area. I have been felicitated by the party for my contribution officially" Nana reminded the press.
But Nana Patole also agreed that he has been meeting some opposition leaders. He recently met Udhav Thakarey, Shiv Sena chief in Mumbai and he plans to meet Rahul Gandhi in February on the sidelines of the winter assembly of Pariament.
Commenting on completion of 3 years in power of the BJP Nana accused the party of failing to fulfill any commitment made to their main supporters who voted them to power, who he said are OBCs and farmers.
"Scholarships to be given to OBC are in a back log, you all know the farce the farmers' loan waiver is! Please let me know if you know a single farmer who has received money for 'karz maafi'" he asked.
Farmer suicides are on the rise, is this what we promised them?
But when asked persistently why he was not quitting the party if it had failed on all fronts, Nana kept repeating his mantra of 'wait and watch'.
But the writing is on the wall.
In the coming month of December, he, Shatrughan Sinha and former Union Minister Yashwant Sinha will be holding a rally for farmers in Akola. Nana will address farmers issues, specially those of Dhan, Soyabean and Cotton farmers while Yashwant Sinha will speak about demonetization and GST.
Nana hinted that a lot of discontent is brewing against "the jacket clad" BJP High Command among many party politicians but no one was speaking up yet.
"And the high command does not listen. Why me, even Bhagwat , RSS chief has voiced concern at plight of farmers and small and medium business community but who is listening?" was Nana's parting shot.