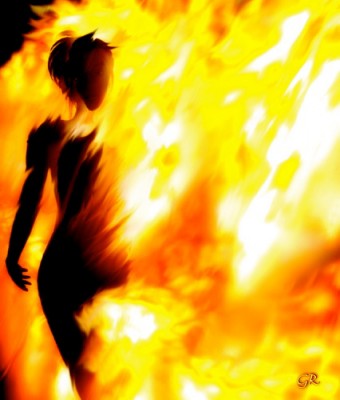 Nagpur News: A young woman Shilpi Deepak Singh (22), resident of Plot No. 54, Dattwadi, was seriously burnt when the stove on which she was warming water, exploded. The fire engulfed Shilpi causing grave burn injuries to her. The relatives rushed Shilpi to Mayo Hospital. However, Shilpi succumbed to burn injuries while undergoing treatment. Wadi police had registered a case of accidental death.
However, after the post-mortem, a demonic fact got exposed. Shilpi was not burnt by the explosion of the iron stove. She was "burnt alive" by her husband Deepak Singh, Geeta Singh (Mother-in-law), Rajkishore Singh (Father-in-law), Prakash Singh (Brother-in-law) for more and more dowry. Shilpi was horrible tortured, both mentally and physically, that she could tolerate to actions of all the four devils. And the best way, Shilpi thought, to save herself from the tormentation, was to end her life. And Shilpi did so, too. She committed suicide by pouring kerosene on her person and set her ablaze.
The fact were revealed aster a sustained quizzing by Wadi police of Shilpi's husband Deepak, and her in-laws. Police booked them under Sections 304(B), 498(A), 34 of IPC after a complaint was lodged by Lalitbihari Singh, native of East Chamran, Bihar.