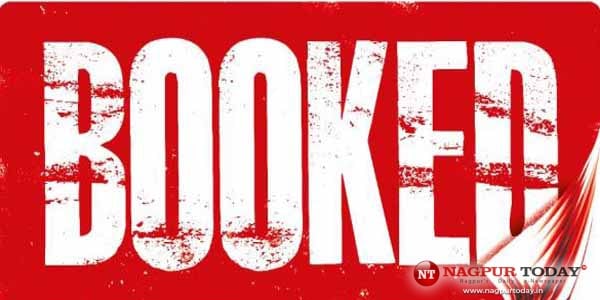 Nagpur: Tehsil police have booked the husband, mother-in-law and brother-in-law of a homoeopathic doctor who ended her life on March 20 at their home in Chandralok building near Mayo Hospital. They have been charged with demanding dowry and abetment of suicide.
Police have registered a case under Section 306 (abetment of suicide) of Indian Penal Code, the Domestic Violence Act and the Dowry Act against the husband and in-laws. The accused have been identified as Tehreem Danish Siddiqui, Razia Danish Siddiqui and Etram Danish Siddiqui, all residents of Chandralok Building, Central Avenue.
Tehreem's wife Dr Aqsa (27) had committed suicide by hanging herself from a ceiling fan on Monday, March 20. The case was registered on the complaint of Aqsa's father Rais Hussain Sheikh (58), a resident of Sangamner, Ahmednagar. Sheikh is a farmer. The marriage was fixed through Shaadi.com and they got married on January 17, 2021. Tehreem works in the Sales Department of Wipro Company. Sheikh had gifted Rs 3 lakh cash and 120 grams of gold in the wedding as per the demand of in-laws. However, the in-laws used to taunt Aqsa for not getting anything in dowry. She was repeatedly assaulted by the husband.
Aqsa used to narrate her harassment to her father on the telephone. He advised her that everything would be fine after she becomes mother. She gave birth to a son, four months ago. Aqsa went to her maternal home and told her family members that Tehreem and his elder brother Etram were building a new house. The in-laws and husband have asked to get Rs 50 lakh from parents. Sheikh failed to arrange the amount. On March 19, Aqsa telephoned her father and informed that the in-laws snatched the child and threw her out of the house and she was sitting at Dhantoli Police Station.
Sheikh immediately left for Nagpur with his son. When Sheikh reached the in-laws' house, they picked a quarrel with him. Sheikh, somehow, pacified them and advised them to discuss the matter after some time. He went to a hotel. Within an hour, Aqsa hanged herself at the house.