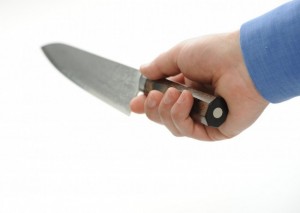 Nagpur News: Refusal to give a cigarette on demand proved costly for three persons, including husband-wife duo, who were attacked with a sword by the accused and his accomplices on Wednesday night.
According to police, Praful Basinge (23), resident of Jai Nagar, Pandharabodi, refused to offer a cigarette to the accused Dinesh Madhukar Ingole who had demanded the smoky substance at about 7.30 pm on Wednesday. The refusal by Praful enraged Dinesh Ingole who then resorted to quarrelling and abusing Praful. The heated exchange of words soon turned into a major dispute. The accused Dinesh Ingole summoned some of his accomplices to the spot who then forcibly entered into the house of Praful Basinge and attacked him, Balit Kumar Basinge and Sharda Basing with a sword and thus inflicting bloody injuries on them. The injured trio was admitted to a private hospital.
The Ambajhari police have registered offences against the accused on the complaint of Praful Basinge. Police succeeded in arresting Dinesh Ingole and have launched a search for the other absconding accused.