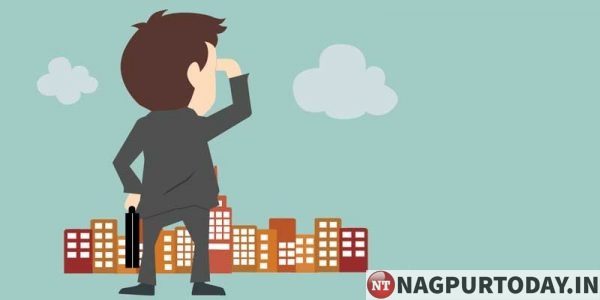 Oxford Economics report predicts that Nagpur is going to be the 5th fastest growing city globally for the years 2019 – 2035. The city's average growth is estimated to be 8.41%. The state is currently prospering in mining and dry food manufacturing sectors.
If you wish to expand your company in Nagpur, you can opt for a business loan without any security or guarantor. Various NBFCs in India offer customised loans specifically for the requirements of business owners.
You can use the unsecured business loan in Nagpur to –
Lease larger workspace
Purchase equipment
Upgrade the technologies
Recruit employees and expand your workforce
Expand your office; open a new branch or a manufacturing unit
Purchase inventories
Increase working capital and more.
Nowadays, applying for a collateral-free business loan is also quite simple. Here are the basic steps to follow.
Step 1: Fulfil the eligibility criteria
Unsecured business loans from leading financial companies come with minimum eligibility criteria. Some of the basic requirements include:
An applicant needs to be a citizen of India.
Age should be between 25 and 58 years.
He/she should be salaried with 3 years of work experience.
He/she must possess a minimum CIBIL score of 750.
Note that CIBIL score establishes your credibility as a borrower and increases your chances of getting an unsecured loan. Therefore, the higher the credit score, the better.
Make sure you fulfil all the eligibility requirements of your preferred lending institution to avail quick financing without any hassle.
Step 2: Submit the required documentation
An unsecured business loan in Nagpur usually requires only the essential documents including:
Bank account statement for the last 6 months
Business proof: Certificate of business existence
Passport size photograph
Learn about the documents required by your chosen lender and submit all the papers accordingly.
Step 3: Application for the loan
Leading financial institutions allow their borrowers to apply for a loan in two ways:
The online method allows you to complete a loan application process in a few clicks. Submit minimum documents and get your loan approval in 24 hours. Lenders often provide with door-step services for document collection.
If you are not convenient with the online procedure, you can also apply for an unsecured business loan in Nagpur via SMS.
There are many ways how business loans can benefit your enterprise. Some of those are as follows.
You can avail higher amounts of up to Rs. 30 Lakh.
You can select a flexible tenor from 12 to 60 months as per your convenience and repayment capability.
Also, you can enjoy instant loan approval and fastest disbursal.
Leading NBFCs levy competitive interest rates and other associated charges, making the loan more affordable for borrowers.
You can access your loan account online, track your upcoming EMI payments, interest, principal amount, etc.
Some leading financial institutions offer the benefit of Flexi Loan facility where borrowers need to pay interest only on the amount utilised. This reduces EMIs by up to 45%. They can repay the principal amount when the tenor ends.
Along with the advantages mentioned above, an unsecured business loan in Nagpur offers easy balance transfer facility, high-value top-up loan, etc. Moreover, as these unsecured loans do not come with any end usage restriction, you can utilise the funds to cover diverse expenditures in your business.
Nagpur, being a growing business city has a lot of competition. Therefore, proper investment is essential to take your company ahead.
The simple application process, minimal requirement of documentation, flexible repayment tenor, etc. make it uncomplicated to avail an unsecured business loan in Nagpur. Apply with a reliable financial organisation to enjoy easier terms and conditions.
Author Bio:
Nishant is a passionate blogger. He has expertise in writing finance articles.He have been serving society as a financial adviser. He loves keeping himself up-to-date with the news and happenings around. He is always open to learning and shares his experiences on his onlinestory.in