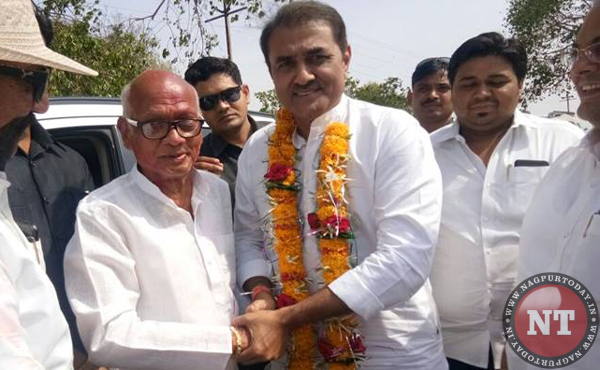 Nagpur: The defeat of the BJP candidate in the recently held by polls in Bhandara – Gondia was a shocker for the powerful duo of Gadkari and Fadnavis. For one, Bhandara is stone's throw away from Nagpur city from where these two powerful leaders hail. Secondly, by polls for this key constituency of Vidarbha were necessitated by former M.P. Nana Patole resigning from ruling BJP and joining Congress recently.
Before finally submitting his resignation from the party, Nana Patole had often spoken to the press making anti – Modi statements like "Modi is dictatorial, does not listen to his own party MPs" and even going to the extent of saying "Modi is anti farmer". He had taken on the Chief Minister Devendra Fadnavis also, challenging him to resign and calling his election victory 'illegal'.
It had been Patole vs Patel in 2014 – in which David had defeated Goliath
In 2014 Nana, as BJP candidate had sent shock waves in Gondia by taking on the might of Praful Patel, who is considered one of the most powerful NCP leaders, very close to Sharad Pawar, and defeating him by a mammoth margin of over 1.5 lakh votes.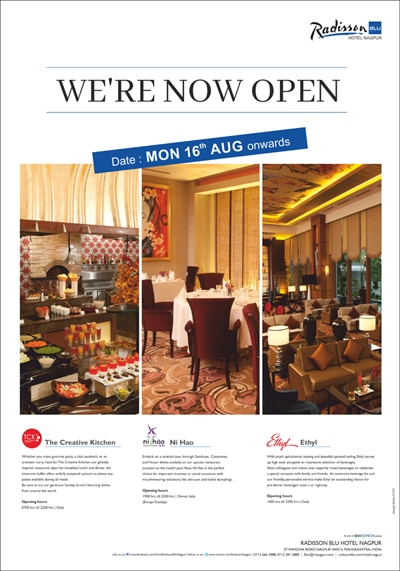 It was expected that Nana Patole himself would contest on a Congress ticket but the seat was retained by NCP. Not Praful Patel, but an apparently weak candidate Madhukar Kukde was put up by NCP against BJP's Patle, who hails from the Powar community that has a sizable population in the constituency. Kukde, on the other hand is a Kunbi. Kunbis too have a large presence here, but the expectation and calculation was that other OBCs like Telis (Chandrashekhar Bawankule, Guardian Minister of Nagpur is Teli) would not support them and neither would the Dalits since Prakash Ambedkar had fielded a candidate and his meetings were attracting huge crowds.
(Remember Prakash Ambedkar, grand son of Babasaheb Ambedkar had recently emerged as a powerful Dalit leaders after the Maratha – Dalit face off near Pune. His Maharashtra Band had managed to close down a metro like Mumbai, which was no mean feat!)
So the BJP thought it had it all stitched up against Kukde, caste wise. Still they were leaving no stone unturned by pouring massive resources into this election. Gadkari – Fadnavis combined had almost 100 jeeps/ vehicles unleashed in the campaign while Congress – NCP combine had just two four wheelers between them.
Why NCP was facing such a dearth of funds when Gondia is the citadel of a tycoon like Praful Patel, former Civil Aviation Minister of UPA, was a question on everyone's lips. This circumstance added credence to the rumour that Patel had joined hands with Fadnavis and Gadkari to defeat his own party candidate. May be he wanted to avenge his earlier defeat at the hands of Patole who was sure to campaign vigorously against BJP this time?
Despite not being a candidate himself, defeating BJP was essential for Nana's political career who had to prove that he could take on both the PM and CM and still sway public mood in his favour. He had to prove his often repeated stand that farmers of Vidarbha were dissatisfied with the present regime, where BJP was in power both at Delhi and Mumbai and would show their displeasure at the first opportunity – which this election offered.
He had to prove that his 2014 sweeping victory was not just due to the Modi wave but his own charisma and popularity as well. And naturally Patel was not going to help him prove that! (In politics, like in the jungle, there can be only one Alpha Tiger male in one territory after all…)
The Kunbi card well played
This apparently losing proposition brought the Kunbis together, cutting across all party lines and they once again proved why and how this Kunbi-Maratha lobby has been very powerful,almost invincible in Maharashtra politics.
Leaders like Sunil Kedar and Praful Gudhade Patil of Nagpur added their might to Nana Patole's in support of Madhukar Kukde.
Praful Patil's family has a history of being let down by the upper caste RSS lobby. His father, Vinod Gudhade, is said to have ensured BJP becoming acceptable among OBCs and Dalits in Nagpur when he joined the party in his young age going against his family's Congress culture. He was an active campaigner for Gangadhar Fadnavis, Devendra's father when he was elected for the first time. He was even made Minister when NDA came to power in the 1990s. This seemed to have earned him the ire of Gadkari who ensured that Vinod Gudhade became a non entity in city BJP ranks and soon left the party a bitter man.
His son is today with Congress and contested the Vidhan Sabha elections against Fadnavis. He had lost but not without putting up a good show of strength. He was elected Corporator in the last NMC elections against difficult odds. He is said to be an upcoming Congress leader to watch out for.
Sunil Kedar too has inherited his father's powerful legacy. Though he is still not out of the woods with his Bank Finance/ legal tangles, and his name keeps propping up in violent toll booth capturing instances, he is still a force to reckon with. He was the lone Congress leader to become an MLA in the last elections. There have been rumours of his slated 'defection' to BJP but it has not happened so far.
Both are Kunbis like Kukde – and BJP brushing off Kukde as a 'weak candidate' in fact galvanized the Kunbis into showing their strength.
Kedar, Praful Patil and Patole had divided the constituency between them, concentrating on different places,and contributing to expenses too from their own resources.
It was a rare sight of Congress leaders campaigning hard for an NCP candidate despite having no such directions from their state leaders in Mumbai.
Kukde's own popularity with masses cannot be denied. Ironically he has been with the BJP till recently. He has been a three time BJP MLA till he resigned from the party – in 2014 – and went into what seemed like political oblivion till he was given NCP ticket in recently held by polls of 2018. He has a clean image and reputation of being very quick in coming to the aid of any distressed person of his area. This habit of his had earned him the nick name "Ambulance 108" of his constituency. The BJP's show of money power and their contemptuous dismissal of Kukde as an opponent seems to have endeared him more among the common people.
Rising fuel prices and agrarian distress also went against BJP
The BJP candidate obviously had the entire state administration and a well oiled election fighting machinery that the Ruling party has become in his corner.
But together they could not dispel the frustration and angst that common man is feeling with daily rising fuel price and apathy towards farmers issues.
The presence of Bawankule also did not ensure Teli votes for their candidate – when the tide turns it takes all, that is the reality of Bharat that leaders haven't comprehended yet.
Yet the fight could have been still lost due to dire dearth of funds. It could still have been a case of 'for want of a nail the shoe was lost…the battle for the kingdom was lost, all due to the loss of a nail' till help arrived from unexpected source.
Ajit Pawar and Jayant Patil came to the rescue with 'resources'
It seems senior NCP leaders like Ajit Pawar, who has no love lost for Praful Patel, and Jayant Patil heard about the losing battle of a popular candidate and came to the rescue.
BJP had roped in local leaders from Akola and Amraoti too for booth management on the day of voting. Generous funds were free flowing to 'galvanize voters' to come in for casting their vote.
There was an air of supreme confidence tinged with arrogance, perhaps.
But the unexpected arrival of Pawar and Patil's last minute assistance afforded big relief to the beleaguered Congress – NCP workers and hope was rekindled.
Adding fuel to the fire, word of the EVMs malfunctioning around noon on voting day turned the mood completely against the BJP. By 3 p.m. there was a palatable air of anger against the 'arrogance of the ruling party that seemed to be trying to win elections by means fair and foul'. Remember the CM's extortion to his party cadre – use 'Sam dam dand bhed' to defeat your opponents?
To mix metaphors, that was the last nail in BJP candidate's coffin.
And thus David won the war and the battle against Goliath.
—Sunita Mudaliar (Executive Editor)