Do you like to know everything that's buzzing in Nagpur? Like our page to stay updated!
[supsystic-slider id=150 position="center"]
Just coffee, you and me is passe now. It is you, me watching the latest season of the most interesting season of Game of Thrones over steaming cups of coffee, or over some crazy, freaky shakes!!
To add more 'bite' to the event there are a variety of sandwiches, bruchettas, pizzas – both veg and non veg to choose from.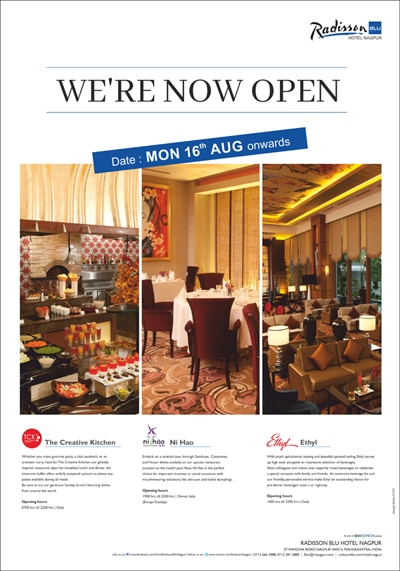 8 a.m. onwards you can also stop by for a healthy breakfast of omlette, toast, pancakes and soon to be introduced waffles. They have a special called Roasty, which is a potato roast, covered with cheese and served with a sauce of mushrooms!
Opening in the morning, H.O.C. is open till 11 p.m.
Launched just few months ago, H.O.C. has already become a new favourite of coffee fans who love it the 'Nescafe' way. (Nescafe are their official coffee partners).
Address:
House of Caffeine, West High Court road, Next to Hotel Ashok, Laxmi Nagar.
Contact:
Rohit Dhote, Team HOC : +91 9766 7966 51