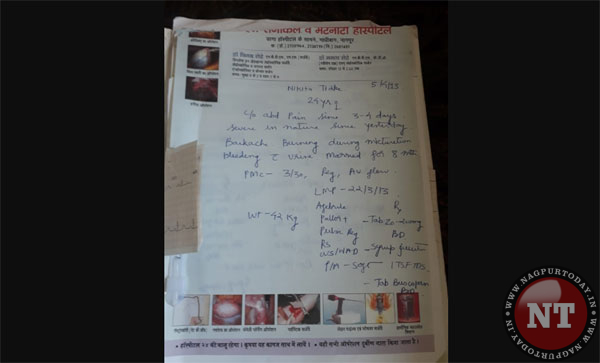 Nagpur: Controversy hounds Arihant Hospital at Gandhibagh here following death of a woman who underwent caesarean at the hospital. The woman's spouse has alleged that the woman die due to negligence of the doctors at Arihant Hospital, however the hospital authority clarified that the woman died in a private hospital and that too 64 days after she was discharged from Arihant Hospital.
Even as the blame game continues from either sides, a police complaint regarding this has also been lodged.
The deceased has been identified as Nikita Tidke (30), resident of Golibar Square. Her husband Amit Tidke has alleged that his wife suffered for two months and died a painful death to the negligence of Arihant Hospital, the allegations that Arihand Hospital's Chief Dr Vinay Rode has vehemently rubbished. Dr Rode also came up with substantial papers to prove his point. He informed that initially Nikita was admitted to Daga hospital just opposite to his hospital. However when the case worsened in Daga hospital, the doctors there referred them to Mayo hospital but the patients' kin chose to come to Arihant Hospital.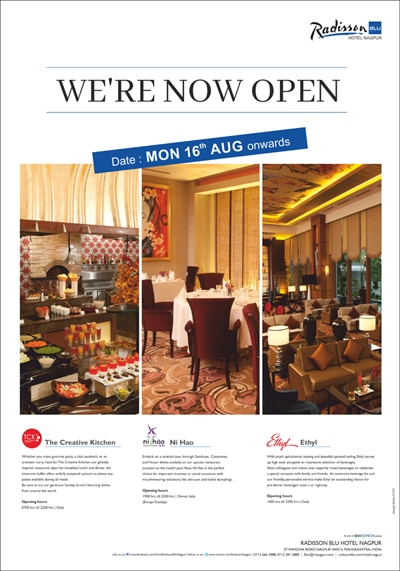 On the contrary the deceased's son Anup went on to blame that in 2005 Dr Rode allegedly forgot blade while performing appendix operation which caused Kamal Chandala Chauriya her life.
Amit told Nagpur Today that the case started from August 28, when his pregnant wife was admitted to Arihant Hospital. At the hospital, Dr Rode said that Nikita's blood pressure was very high. He advised the couple to go for a caesarean.
The husband has alleged that the hospital did not bother to conduct the hospital did not bother to conduct the regular tests that are conducted before any surgery which are mandatory before any surgery.
Amit showed Nagpur Today all the documents and test reports according to which his wife had suffered severe infection, kidney disease and liver swelling. He also alleged that Dr Rode did not inform them about the infection or about any such issues which has been increasing every minute in her body.
"He kept on saying that my wife will be discharged in coming 2 days. By then we had paid Rs 20,000 to the hospital," Amit said.
However Dr Rode has countered the claim saying that he got all the tests done the reports for which is already with him.
However her condition was getting worst day by day, and the Arihant hospital does not have an ICU as a result, Amit decided to shift his wife to a nearby private hospital.
However it turned out that the stapler which was done after the surgery had created an infection. On October 10, a operation was again conducted at hospital, said Amit.
He claimed that the reports of 31 August, which was taken at next hospital, clearly indicated that Nikita had severe infections in her body.
It was reported that water filled in her lungs. She had kidney disease and both are bulky in size and there was swelling on her liver. After long treatment, the doctors couldn't save her and she died on Oct 26.
Tidke has lodged a complaint against surgeon Dr Vinay Rode at Tehsil police station. He also complained to commissioner office and Indian Medical Association (IMA). He said that he would be approaching Union Minister Nitin Gadkari and Chief Minister Devendra Fadnavis to seek justice.
While denying all the allegation Dr Vinay Rode said, "The patients health was good till she was at Arihant. This is indirect way of extracting money from me. Every decision was taken after consulting the family"