Nagpur: It is the biggest irony of any poll constituency to lack in the very area specifically represented by its elected representative in the parliament. A similar story tells the tragic disillusion of development of Gondia airport, which is unfortunately located in parliamentary constituency of former aviation minister Praffula Patel. Comptroller and Auditor General (CAG) has in its report pointed out that since the construction of the airport at Birsi, Gondia, there have been no sign of operations of commercial flights. Also the training program for which the airport was initially opened appears to be lagging far behind target.
CAG even questioned that why the airport building was at all built in Gondia as it failed to serve any purpose. The airport building and runway were built there under the UPA rule, without any commercial flights being planned, for setting up a flying training institute. Then, again under the UPA regime, the runway was extended in the hope that larger aircraft like Airbus 320 will land at Gondia. But till date, not a single commercial flight has operated from this airport.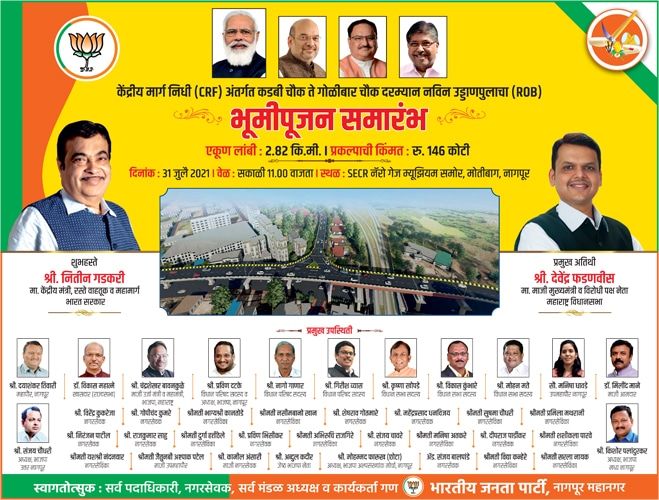 According to the CAG report tabled in Parliament last week, "No commercial flights were operational or intended to/from the airport while envisaging its development for National Flying Training Institute. No commercial flights have been scheduled subsequent to the development of the airport, either. Hence, it may be correct to state that the development of infrastructure at Gondia was intended solely for meeting the requirement of NFTI (as brought out in 139th meeting of AAI Board,August 2010)."
The number of pilots trained at the institutes operating from here is short of target against which budgetary funds were sanctioned. And the Airports Authority of India (AAI) is saddled with losses, unable to make any money at Gondia. The story of Gondia is symptomatic of hundreds of ghost airports spread across the country, which have been constructed without any proper study on traffic potential and whether airlines will at all mount flights to such airports.
The CAG notes that budgetary funds of Rs 198.80 crore were used to develop Birsi airport at Gondia with the objective of supporting a private flying training institute and in the "hope" that commercial airline operations will start here at some point. Till date, the government has spent Rs 201.64 crore in all for development of the Birsi airport. "No commercial flights are operated or scheduled for operation to and from Birsi airport at Gondia," the CAG noted.
The revenue earned by Airports Authority of India (AAI) from the first flying training institute set up at Gondia was insufficient to meet the operation and maintenance cost of the airport. Even with utilisation of the airport infrastructure by a second institute, it failed to generate enough revenues to cover the running costs of the airport. The accumulated losses incurred by AAI on Gondia airport during April 2009 to March 2015 were Rs 27.31 crore.
So why was an airport constructed at all at Gondia when not one airline had committed flights there and even state owned Air India has never mounted a flight? It is evident that the flying training institutes set up there is not helping AAI to break even at Gondia. The second phase of development (including runway extension) cost the government over Rs 80 crore. To what purpose?
In its report, the CAG has noted that the additional infrastructure has not been put to use either by NFTI or by commercial flight operations. "Besides, though AAI stated that it had time and again requested the airline operators to start operations, no supporting documents in this regard was furnished by AAI despite being requested for by Audit."
A former AAI official said the initial runway length of 7500 meters was built for getting trainee pilots to land flights there. AAI holds 45.36 percent of the equity stake in the National Flying Training Institute (NFTI), set up in a JV with Canadian firm CAE Inc. He said Gondia was earlier a military airport during World War II but a small terminal building was sanctioned for this airport under the UPA regime since it was seen as an ideal place for trainee pilots to practice landings. This person said only a "small" terminal building was constructed here for civil operations – implying that a large amount of investment was avoided.
He said the initial runway length was sufficient for small aircraft like ATRs to land. But then, the runway was extended to 9000 feet so that trainee pilots can practice landings of larger aircraft like the Airbus 320s. "Usually, pilots have to practice landings on active runways. Gondia was an opportunity to practice landings at an inactive one," he said. It is another matter that even the number of pilots expected to be trained by the flying intitutues at Gondia is short of the mark.
The CAG report has noted that the demand for pilot training at NFTI, as envisaged in the DPR, has not been realised. The number of pilots actually trained was 336 as against 770 number of pilots targeted to be trained during the period from 2008-09 to 2014-15. The short utilisation of seats contributed to losses in operation of NFTI.
The former AAI official said that the airport construction at Gondia was done keeping in mind its strategic location and the fact that it was major railway junction between Delhi and Mumbai. "There was a feasibility of commercial flight operations at Gondia since the nearest airport then is at Nagpur, which is a two-hour road journey away. It was ideal for landing small aircraft like the ATRs but in India, ATR operations have been restricted. Airlines perhaps did not find enough traffic to justify operations at Gondia".
Gondia is symptomatic of India's ghost airports. Across the country, airports have been constructed for political or reasons other than commercial viability – leaving them unviable. According to a reply in Parliament by Civil Aviation Minister A Gajapathi Raju, the maximum number of ghost airports lie in Maharashtra – at Gondia, Juhu, Kolhapur and Sholapur, Akola and Jalgaon. Rajasthan and Punjab have three each in the list, at stations such as Jaisalmer, Bhatinda, Ludhiana and Pathankot.
There is a ghost airport at Shimla too, which has been in the news recently after the Supreme Court showed its displeasure at the state of affairs. Scheduled flights stopped landing at this airport since October 2012 but now, the AAI says it has completed re-carpeting work on the runway and made it fit for operation of ATR aircraft. Though these airports do not handle scheduled flights, staff has to be paid and depreciation accounted for. So the AAI continues to incur losses on ghost airports which do not service any flights.
In 2014-15, Hyderabad's Begumpet airport saw the highest government expenditure among all ghost airports at over Rs 67 crore, followed by Bengaluru's HAL airport at over Rs 58 crore and Delhi's Safdarjung Airport at almost Rs 47 crore. The AAI official quoted earlier pointed out that Juhu incurs heavy expense as high security has to be maintained for operations of ONGC whereas Delhi's Safdarjung airport has to be kept operational for VVIP chopper flights, for which the government pays nothing!
The AAI official said not everywhere has AAI invested indiscriminately in creating airports where airlines would not find viability. He said Jaisalmer in Rajasthan was developed to promote tourism but Air India stopped operations in 2012. He said many of these airports have seen small investments and have been built keeping traffic potential in mind. So just Rs 30 crore was spent to refurbish Jaisalmer in 2011, just Rs 10 crore for the airport at Gondia and even airports at Cudappah in Andhra Pradesh and Bhatinda saw small investments. But still, scheduled flights remain a pipe dream at most such airports as airlines want some support from the state government besides the right kind of aircraft to fly there.
(Courtesy : Indian Express)