Nagpur/Mumbai: We, in India, really revere the Fire God (Agni Devta) so we periodically keep offering him 'ahuti' (sacrifice) of human bodies. The month end still has two days to go and in just one city of Mumbai there have been two fires that have taken multiple lives.
The fire on late Thursday night in a Mumbai pub took 14 lives; many were injured and are still in hospital. All casualties were young and from educated, wealthy backgrounds since only such can afford going to a Lower Parel kind of pub. Of course there was one death among the employees too, young guy, not so wealthy and sole earner for aged parents who had just shifted to Mumbai from Odisha. For his hard work and sincerity, he had just been promoted from Waiter to 'Manager' in charge of seating of guests…he probably lost his life due to this ability of looking after guests first.
The second last blaze was in a Gujarati Farsan factory in Powai. All workers in this completely illegal factory were migrants from UP, Bihar and Rajasthan. No one could hazard an exact number of dead but it was definitely cited at above 20.
Writers and columnists have already begun pinning blame squarely on highly paid Mumbai Corporators, BMC officials, politicians and such. The Chief Minister has already ordered an inquiry which will look into micro details of how, where and when the fire broke out but overlook the main factor. The elephant in the room which is, that as a nation we seem to be completely oblivious of safety and safety concerns, even when lives are at stake.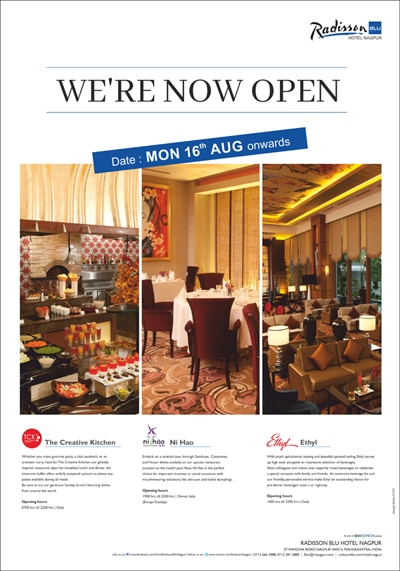 Is this because, the one other deity we adore and worship is Goddess Laxmi, who overlooks wealth and prosperity?
So for the sake of 'earning a quick buck' safety takes a complete back seat… in fact it is thrown out of the vehicle itself!
BMC is very rich, and they are so proud of it. Richer than many state governments of India! How do they get so rich?? Because they have many successful business establishments – like the two pubs that caught fire – paying taxes. As long as they do that, who bothers how safe they are, or were right from Day One?
(Yes, now BMC officials are saying that 1Above – the name of the pub – was given many notices and was partially demolished too. But why was it allowed to continue running at all?)
Just look at how these eateries and pubs are situated on the 6th floor of a Lower Parel Mall, situated in Kamala Mills premises. If fire happens, patrons cannot take escalators and lifts; the internal staircase may be narrow, dark and insufficient too. Did the building have a Fire Exit … metallic fire resistant stairs outside the building?
I do not know for a fact, but can safely assume not – since I hardly see any buildings in Mumbai with fire escapes.
Forget building, these stair wells externally, how many commercial buildings go in for Safety standards like using fire resistant or fire proof building material and furnishings?
1Above had synthetic roofing which is very, very fire friendly. That is how the fire spread so rapidly. Hookahs were also allowed, ARE ALLOWED, in mostly all pubs, in Mumbai AND Nagpur, without legal sanction.
It all boils down to this – we are not aware or conscious of safety norms at all. Concern for safety of life and limb comes in last…
Let me give an example. Just two weeks ago, I was at 'fair' in the Bandra Kurla Complex called 'Little Flea'. It was for 2 days on a weekend. Admission was charged at Rs. 250/ per head. When we reached there at 6 p.m. on a Saturday evening, there were already serpentine queues of people waiting to get inside.
Since the fair had begun in the morning itself there was already a rush of people inside and any number were being allowed to go on entering. There seemed to be no cut off limit or how many the place could 'safely' accommodate.
Inside the 'flea' too one could see stalls arranged cheek by jowl, there was no walking space left in many places. The stalls were all made of cloth – shamiana type material. Or wood. The material on display was also mainly textiles or paper.
The place was like a labyrinth, full of twists and turns. Lots of food stalls were there doing cooking, even open fires doing roasts and tandoors.
There was a section where alcoholic drinks were being served too. This area was right next to children's activity and play area!
Nowhere inside this fair, did I see sign posts pointing towards Exit, or any fire extinguishers.
When cooking was happening, when people were allowed to smoke, where even hookahs were allowed, imagine what would have happened if there had been a fire?
I shudder to think who would have been the victims, the place was full of little kids! Kids who would have totally panicked and not known what to do if you had to make a quick exit. I saw no organizers or their volunteers moving inside the fair area in case of any problem.
This fair was organized by a leading Media House: I am sure they will be the first ones coming out with editorials blaming officials and corruption for fire casualties at the pubs!
Contrast this to how Safety is prime in US or other 'Advanced nations.
Over 2 decades ago I was in Ann Arbor, the University town of Michigan University, during Diwali. The Indian students association had organized a Diwali get together and had promised great Indian thali.
The Diwali party was on the second floor in a large hall, but to have food one had to go to a dining area on the ground floor.
There was a strict limit on how many people could be inside the dining area at one time, so only when some people left others were allowed in.
Though it was a designated kitchen and dining area, the rotis and poories served were cold – they did not have permission to have a stove on and make hot rotis even.
Buildings like dormitories and apartment complex' having student housing are strictly made of fire resistant material and the long corridors are broken into segments with doors at periodic gaps. There are big signs of Exit marked in all corridors and many notices posted on what to do in case of fire.
Just contrast this to any of our biggest and poshest hotels – specially in Nagpur! Think of hotels where weddings happen on different floors of the same establishment with 'havans' allowed inside A/C halls as well.
There could be 4 – 5 weddings, receptions happening at the same time. There could also be exhibitions which see huge crowds and stalls arranged so close together, that again, there is no walking place even.
Call me whatever you will, but whenever I am at such a place the first thought that comes to mind is – what if there is a fire??
But then, we Indians also being fatalists, we will blame Yamraj for it.
"They were destined to die this day and in this way, so they died" is how we will console ourselves.
It is always Destiny and 'factors beyond our control' never our attitude or our habits! Or discipline.
We are like that only you see… but for how long will we remain this way? How many more will be sacrificed at the two altars of Fire and earning Money??
—Sunita Mudaliar (Executive Editor)