Hollywood Magazine crowns Priyanka Chopra as New Royal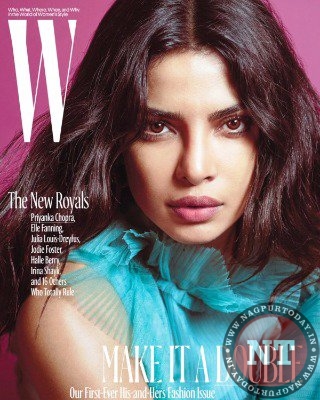 Desi girl Priyanka Chopra has been crowned as Hollywood's 'New Royals', by W Magazine. According to the publication, today, royalty is not a birthright but it is achieved. Through creativity, greatness, and originality, one can — especially if one goes about one's business with a certain sense of flair — be crowned a Royal. And there is no doubt that our very own Priyanka fits the bill.
The actress, who is in the US shooting for the second season of her television drama 'Quantico', is the only Indian star to achieve this feat. Priyanka stands proudly among stars like Halle Berry, Chris Evans, Chiwetel Ejiofor, Kanye West, Kit Harrington and Jodie Foster to share this 'New Royals' title.
Expressing her views on the team 'Royalty', Priyanka says, "Royalty is not something you are born into, that you are. It is a certain quality that when you walk into a room and people look. Or they just need to turn. And that is when you're really blue-blooded."