Hockey teams for district championship announced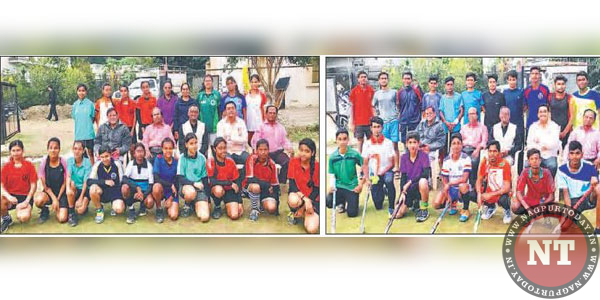 Nagpur: Vidarbha Hockey Association has announced boys and girls teams for the MLA Cup Junior Inter-District Hockey Championship for boys and girls which got under way at Sindewahi on Tuesday. The tournament is organised by Sinde wahi Taluka Hockey Association under the aegis of Chandrapur District Hockey Association and Vidarbha HockeyAssociation at Sarvoday Mahavidyalaya ground, Sinde wahi. District team of boys from Nagpur,Chandrapur,Jalgaon, Parbhani, Yavatmal, Bhandara, Amravati, Akola, Gadchiroli and Wardha fight for the title. In girls section, teams from Nagpur, Chandrapur, Yavatmal, Amravati, Buldhana and Gadchiroli are taking part.
The Teams Boys: Vishal Thakre, Archit Thakur, Gaurav Raut, Rehan Khan, Deepak Khobragade, Affan Sheikh, Umesh Yadav, Bhushan Yende, Dishant Kale, Vishal Sangani, Kunal Thakur, Divyanshu Kanojiya, Bablu Neware, AbhishekVitole, Atharv Kamle, Gauravkumar Patle, Sahil Khodke, Atharv Somaiya.
Girls: Khushi Thakur (Goalkeeper), Sameera Kamble, Shraddha Bansod, Kanak Zodape, Ishika Mondal. Ritu Biswas, Prerna Bodkhe, Mitali Patil, Himanshi Gawande, Prerna Lonare, Sharvari Kumbhare, Alka Upadhyay (GK), Anushka Bansule, Shivani Gawandar, Anjali Shah, Zabiya Khan, Sherya Sharma and Riya Daiya.