Hislop College to organize Interdisciplinary National Conference on 21st and 22nd March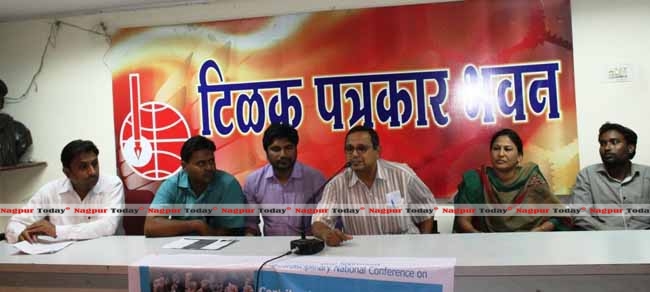 Nagpur News : P.G. Department of Sociology, Hislop College, Nagpur is organizing a two days interdisciplinary National Conference on 21st and 22nd March, 2014. The topic of the conference is Contribution of Social Sciences to Annihilate Caste System in India: an Unexplored Domain. The information about is given to the press personal in the press conference organized at Tilak Patrakaar Bhawan On March 15, 2014.
Head of the department of Sociology department of Hislop College and convener of the National Conference, Prof. P. R. Sinha while addressing the press personal said that the main aim behind organizing this National Conference is to disseminate Knowledge on Emerging and divergent factors relating to the annihilation of cast system in India. This conference would serve as a suitable platform for the social scientists, researchers and social activists, government officials and various stakeholders to engage in serious deliberations on the mentioned above theme.
This Conference is UGC sponsored and the main objective of this Conference is to systematically ponder over the above issues and generate critical discourses centered on caste.