7:18 PM IST
74 per cent voting turnout was recorded in Himachal Pradesh. With this final update.
---
4:48 PM IST
Voting in different constituencies till 4 pm: 65% in Manali, 71.2 % in Kullu, 60% in Mandi and 64% in Lahaul Spiti
---
4:41 PM IST
Just a few minutes to go before voting ends for Himachal Pradesh. The Election Commission had said that it was expecting a voter turnout of 85% this year. However, with 64.8% till 4 pm, will that bar be met?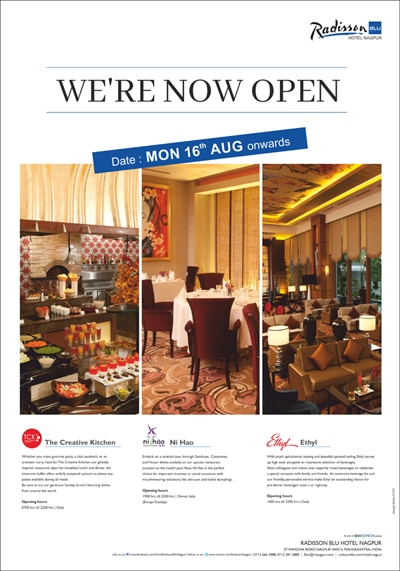 ---
4:27 PM IST
64.8 per cent voting recorded reportedly till 4 pm in Himachal Pradesh
---
4:06 PM IST
A 102-year-old woman in Solan adds to the list of elderlies casting their votes in Himachal Pradesh today.
---
4:00 PM IST
HImachal Pradesh Minister GS Bali casts vote.
---
3:20 PM IST
Groom in Wedding Attire to 100-Year-Olds – These Voters Made Himachal Pradesh Elections Interesting
---
2:34 PM IST
54.09 per cent voting has been recorded till 2 pm in Himachal Pradesh
---
2:29 PM IST
Senior Congress leader Vidya Stokes cast her vote a polling booth in Shimla's Barubag
---
1:28 PM IST
30% Voting has been recorded till 1 pm in Himachal Pradesh
---
12:44 PM IST
In Manali, a groom reaches polling booth with his baaraat to cast his vote before getting married.
---
12:28 PM IST
28.6% voting recorded till 12 noon in Himachal Pradesh
---
12:23 PM IST
While Himachal Pradesh votes, voting is also underway for the Chitrakoot Assembly Bypoll in Madhya Pradesh today.
---
12:16 PM IST
Congress candidate Harshvardhan Chauhan casts vote in Sirmaur's Shilai
---
11:52 AM IST
Congress leader and former minister Anand Sharma casts his vote in Shimla
---
11:48 AM IST
BJP leader Shanta Kumar casts his vote in Palampur.
---
11:31 AM IST
Voting is underway in Himachal Pradesh. Union Minister JP Nadda casts his vote at a polling booth in Bilaspur
---
11:21 AM IST
Voting percentage in constituencies till 11 am: 15.56% in Mandi, 16% in Manali
---
11:18 AM IST
India's First Voter, 100-year-old Shyamsaran Negi, Casts Vote in Kinnaur
---
11:14 AM IST
101-year-old Saraswati Sharma casts her vote at Bran polling station of Manali constituency.
---
11:13 AM IST
Voting percentage in different constituencies till 10 am: 15% in Hamirpur, 14% in Naina Devi, 18.7% in Shimla
---
11:02 AM IST
BJP national office secretary Mahendra Pandey, wife cast vote in Heerpur polling booth of Paonta Sahib
---
10:59 AM IST
Voting percentage till 10 am: Overall is 13.72%. 12% Voting in Una, 20% in Jwalamukhi
---
10:52 AM IST
Faulty machines update: 9 voting machines not working across Doon constituency, say reports. Many people have gathered at poll booths, many have returned without casting their votes.
---
10:41 AM IST
Voting percentage update: 13.72% polling recorded in first two hours of Himachal Pradesh elections
---
10:38 AM IST
Voting percentage update: 20% voting in Jwalamukhi constituency till 10 am.
---
10:35 AM IST
Himachal Pradesh Assembly Elections 2017: Virbhadra Singh Casts Vote, Says Confident of Congress Victory
---
10:32 AM IST
Fault in EVM in Bilaspur's Sadar, people protesting outside booth, say reports.
---
10:28 AM IST
Elderly voters casting their vote in Himachal Pradesh.
---
10:13 AM IST
120-year-old voter Chuhri Devi casts her vote in Mandi's Nachan.
---
10:03 AM IST
Himachal Pradesh Chief Minister Virbhadra Singh and his son Vikramaditya Singh cast their votes at a polling booth in Shimla. Virbhadra Singh says the Congress party will be victorious with full majority
---
9:57 AM IST
Himachal Pradesh Elections: Prem Kumar Dhumal Casts Vote, Says BJP Will Win More Than 60 Seats
---
9:48 AM IST
Himachal Pradesh Chief Minister Virbhadra Singh: Confident of getting majority in the election, the next Government, too, will be of Congress.
---
9:46 AM IST
BJP CM candidate Prem Kumar Dhumal casts his vote with his family in Samirpur.
---
9:37 AM IST
India's first voter Shyamsaran Negi, 100, casts his vote in Kannaur Maanju.
---
9:35 AM IST
Faulty machines update: VVPAT machine stops working at booth number 38 in Paonta Sahib. Voting has been halted here.
---
9:22 AM IST
More faulty Voting machines: EVM not working at Bilaspur's Telag booth, BJP leaders protest outside booth.
---
9:20 AM IST
BJP MP from Hamirpur Anurag Thakur to ANI: Time has come, people have made up their mind to get rid of Congress who has looted Himachal Pradesh. The state needs a senior leader like Dhumal ji to look at the affairs of Himachal which is under the debt of more than Rs 50,000 crore.
---
9:18 AM IST
BJP CM candidate Prem Kumar Dhumal to ANI: We aimed to get 50 plus seats but now that we are receiving so much support from all sections of the society, we expect it to cross 60.
---
9:13 AM IST
BJP's Satpal Singh Satti casts vote in Una's Sadar constituency.
---
9:10 AM IST
Himachal Pradesh Minister Mukesh Agnihotri with his family members casts vote in Una's Haroli.
---
9:03 AM IST
Shyamsaran Negi, India's first voter, a 100-year-old man from Kalpi district, is set to cast his vote in Himachal Pradesh elections today.
---
8:54 AM IST
Nahan voting update: BJP candidate Rajiv Bindal, Congress candidate Ajay Solanki cast their votes.
---
8:50 AM IST
Hamirpur voting update: EVM not working at Sujanpur's Toni Devi. People have been waiting in queue since the past one hour.
---
8:40 AM IST
Voting at polling station number 55 in Kinnaur, Reckong Peo has not yet started due to a technical glitch; the polling booth is all women-managed.
---
8:38 AM IST
PM Narendra Modi tweets: It is voting day in Himachal Pradesh. I urge each one of you to come out and vote in record numbers.
---
8:14 AM IST
VVPAT Machines, Polling Booths to be Manned by Women, Disabled: The Many Firsts in Himachal Pradesh Assembly Elections
---
8:13 AM IST
VVPAT machines are being used for the first time in this Vidhan Sabha Election and 10 per cent of total EVMs and VVPATs have been kept in reserve.
---
8:12 AM IST
Web-casting would be used in 2,307 polling stations in the state for live monitoring of polling activities in the state by ECI, the CEO said.
---
8:08 AM IST
Elaborate arrangements have been made for ensuring free and fair polls and 29 general, three police, 22 Expenditure Observers and 71 Assistant Expenditure Observers, 1,561 Micro Observers, besides, 193 Sector Magistrate and 789 Sectors officers have also been deployed throughout the state.
---
8:02 AM IST
Voting begins for the 68-member Himachal Pradesh Assembly.
---
8:00 AM IST
As many as 7,525 polling booths have been set up in the state and 37,605 polling personnel have been deputed for poll duty. 17,850 personnel of police and Home Guards and 65 companies of central paramilitary force have been deployed, Chief Electoral Officer Pushpender Rajput said.
---