Nagpur:Want to explore the beauty of the forest and have delicacies served on luxurious platters in front of the lake and that too within 20 minutes ride from your home? Then dine-in to Highland's Water Front, in Surabardi, on Nagpur-Amravati Highway.
Ambience like forest with water front, for gourmet wants to relish authentic tikkas and barbeques, accompanied by family and friends, Highland's Water Front aims to cater taste buds of Nagpurians at their restaurant spread in a sprawling 1.5 acres area. Highland's Water Front, the multi cuisine — Oriental, Continental, Indian, Chinese – restaurants can cater 235 patrons.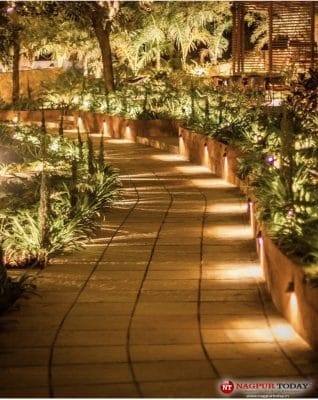 The luxury of Highland's Water Front starts right away from your arrival. You will see a beautiful lake with colorful fountains. Soon you get off your vehicle; Highland's Water Front officials will drive you in their Golf Limo to the very entrance of the exotic Forest-like vicinity. The Machans seating arrangements right on the cliff adds a sense of thrill to your dine-in experience. Besides, four Gazebos to experience the lavashing food along with your loved ones. Though, there's just one condition — you have to set a prior booking!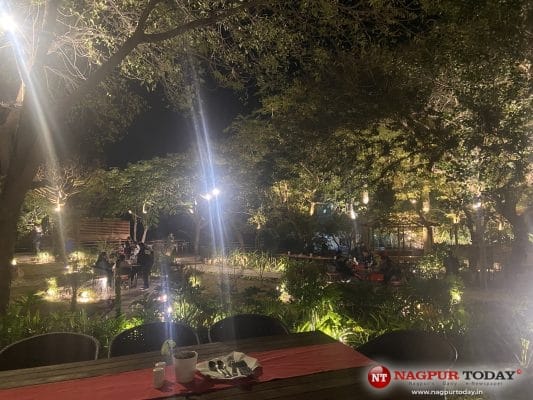 In over 150+ dishes served at Highland's Water Front, Chicken Alfredo Tikka with White Sauce, Fresh Turmeric Paneer Tikka, Bihari Chokha with Krispies are some of the key picks of Chief Manish, Corporate Head Chef of Center Point Hotel Group.
"We have handpicked unique and distinguished sets of platter to go with served delicacies. I've myself flown to Delhi and arranged these platters which go with the style and modus operandi of Highland's Water Front, which is, Unique!" says Chef Manish.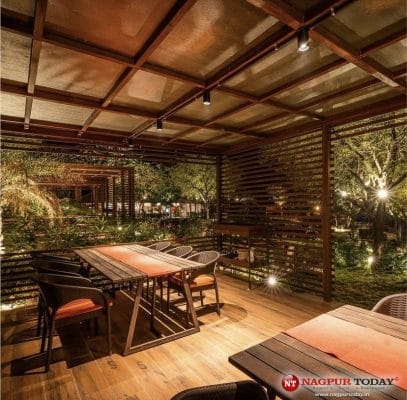 "We want to bring the luxury of tempting food to cater Nagpurians, adhering to traditional flavours," he added.
For bookings call 9423710000 or one could also approach Highland's Water Front social media pages.