Nagpur: A high-profile sex racket being operated in the cover of naturopathy centre was busted in posh Khare Town, Dharampeth locality of the city on Thursday. Total eight girls were rescued in the raids at the naturopathy centre and a flat in the same area. Three men have also been arrested in this connection.
The Social Security Wing of the Crime Branch had received secret inputs that flesh trade was thriving in the garb of naturopathy centre in Dharampeth. Acting on the tip-off, cops raided the Sneha Naturopathy Centre situated Saraswati Apartment, KhareTown, Dharampeth, on Thursday and rescued eight girls. The raiding cops also arrested three men who were running the sex racket by luring and dragging young women into flesh trade.
The three arrested accused have been identified as Rajat Subhash Thakur (23), a resident of Plot No 70, Shirke Layout, Vaishali Nagar, Hingna Road, Swapnil Vijay Gupta (22), a resident of Plot No 83, Balaji Nagar, Hingna Road, and Sharad Purshottam Nandeshwar (28), a resident of Kamal Chowk, Pachpaoli.
After receiving inputs, the Social Security Wing of Crime Branch first sent a decoy to the said naturopathy centre for confirmation of the fact. After confirmation, the decoyed signalled the waiting cop who gate-crashed to Sneha Naturopathy Centre and rescued rescued four young women. However, the four rescued girls told police that the accused Rajat and Swapnil were also used to send them to Flat No 302, Avanti Apartments, Dharampeth as well for flesh trade. Armed with this new information, cops then raided the flat and rescued four more girls, besides arresting the third accused Sharad Nandeshwar.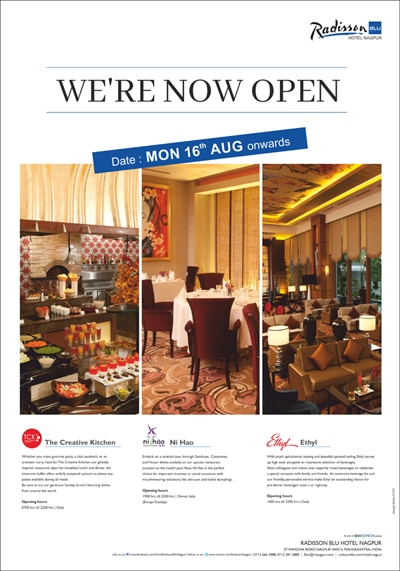 A case was registered with Sitabuldi police who booked the three accused under Sections 3,4,5 and 7 of Prevention of Immoral Trafficking Act. Further probe is on.
The raid was carried out by Police Inspectors Meena Jagtap, Vikram Gaud, APIs Sanjeevani Thorat, Amol Ingoley, ASIs Ajay Jadhav, Pandurang Nikure, constables Damodhar Rajurkar, Vijay Gaekwad, woman sepoys Manju Fulbandhe, Chhaya Raut, Poonam Ramteke, and other staff under the guidance of Deputy Commissioner of Police (EoW) Shweta Khedkar.