Nagpur: High Court has constituted a panel to probe whether prime government lands allotted for pittance are being commercially exploited to earn profits in breach of lease conditions.
Nagpur bench of Bombay High Court has taken a tough stand against the beneficiaries of prime government lands that include clubs like Ladies Club, C.P. Club and Officers clubs and charitable, educational and cultural institutions. A panel headed by Amicus Curiae Adv Shreerang Bhandarkar has been constitued to probe into affairs of these institutions and find out whether the lease conditions are being followed are not.
Astonishingly, most of these institutions have claimed either losses or very negligible profit in the statements they furnished to the District Collector. Now the panel will scrutinize the account statements with the help of chartered accountants that are on the panel of the Registrar.
A division bench consisting of Justice Bhushan Dharmadhikari and Justice Swapna Joshi directed the Amicus Curiae to immediately start probe and submit report on November 1.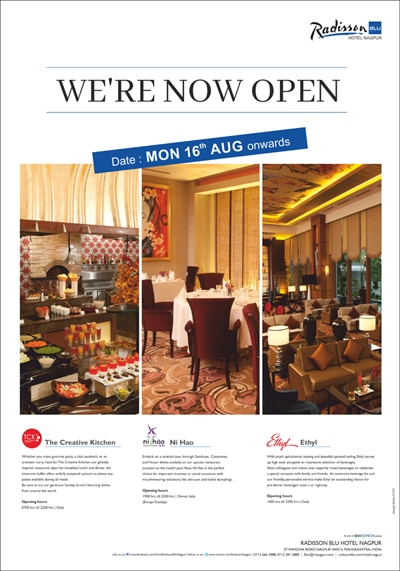 As per the Government Resolution (GR) dated December 23, 2015, allottees violating Nazul land lease condition and indulging in commercial exploitation are required to pay 25 per cent unearned income derived from such activities.
According to an affidavit filed before the High Court by District Collector Sachin Kurve, out of 113 prime Nazul (Revenue) land allotted to various clubs, charitable, educational and cultural institutions, 12 most prime properties are being commercially exploited in violation of lease conditions. Large tracts of Nazul lands were allotted on a very nominal rate to these institutions and as per record obtained by Revenue Department, the allottees are misusing the land to derive commercial gain.
Advocate Shreerang Bhandarkar is Amicus Curiae in the case. Additional Government Pleader Deepak Thakre represented the Collector. Advocate Jemini Kasat appeared NMC.
These clubs have reported 'losses'!!
C.P. club, whose membership costs Rs. 10 lakhs and hiring of their lawns also is pretty expensive, has reported loss of Rs. 1.64 crores during 2016 – 17. It is situated over 14.56 acres of Nazul land in the prime Civil lines, Seminary hills area.
The Officer's club situated in its vicinity has also reported loss of almost 85 lakhs in the last two years.
Only the Ladies Club situated over 4.89 acres of land on West high court road has reported to be in profit of Rs. 46.59 lakhs. So has the VCA of Sadar said it is in profit.
This whole can of worms about how public land is being mis used and government denied of its rightful revenue came tumbling out on a PIL filed by Anil Wadpalliwar. He has asked the CM as to what steps have been taken to prevent misuse of such leased lands.