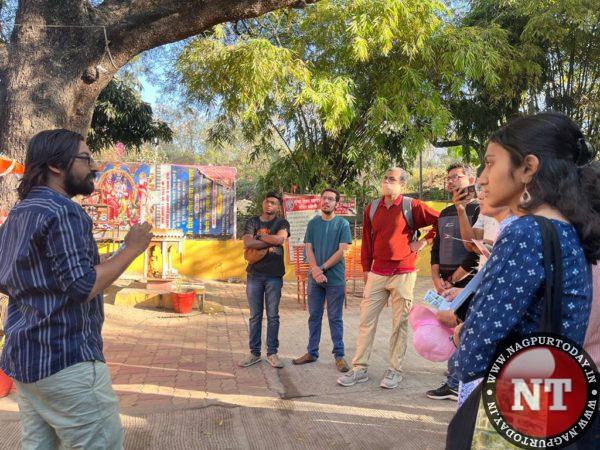 Nagpur: Heritage Dialogue in the area of Sitabuldi was held by Studio Sakha. Narratives on the evolution of the neighbourhood of Sitabuldi and popular folklores about the name of "Sitabuldi" and 'Bonda Mahadev' or 'Munda Mahadev' were discussed at this event. The Heritage Dialogue was titled as 'What's in a Name — Sitabuldi'.
The participants explored the neighbourhood that is situated on the foothills of Fort Sitabuldi, which is historical and culturally significant for Nagpur city. The local story further was connected to the royal patronage received from Nagpurian Bhosles and Richard Temple, first British Resident of Nagpur.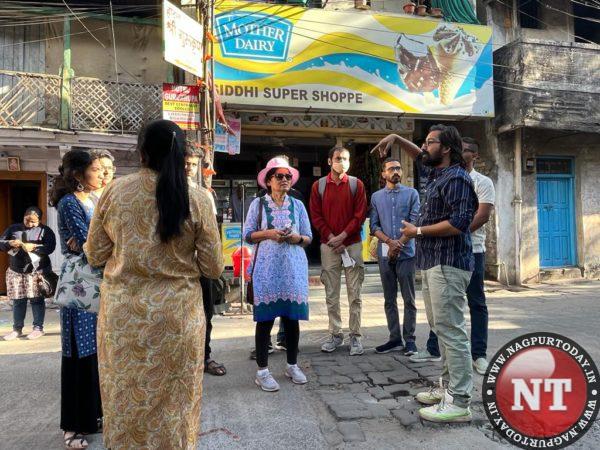 The postcards, stickers and tickets were the main attraction amongst students and young participants. The walk was followed by snacks and tea, over which dialogues on improving the condition of such neighbourhood which have cultural and historical significance were held.