Candidates who have passed their Graduation and Post-Graduation will be eligible.

Nagpur.
HERD Foundation and Central Institute of Business Management, Research and Development have jointly organized an Employment Fair January 30, 2015 at Pawan Bhumi Grounds, Somalwada, Wardha Road, Nagpur. The time is from 9 am to 5 pm.
Many young aspirants looking for employment will get a gainful employment at the Fair. This is the second year, when such a huge employment drive is being undertaken. This is a vision of Managing Director of HERD Foundation Dr. Amol R. Deshmukh.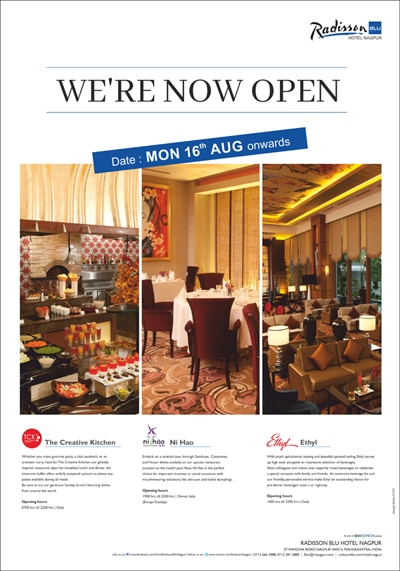 The Organizers
Central Institute of Business Management, Research and Development is an Education Institution (CIBMRD) and a home to hundreds of students every year. Educating, coaching and mentoring them to grow as future professionals. CIBMRD was established in 1994 as an off shoot of Vidya Shikshan Prasarak Mandal Academy of Higher Education (VSPM AHE).
HERD Foundation has developed a community network for provision of sustainable development initiatives through implementation of various projects in Health, Education (vocational training), and Rural Development (Agri-business) to develop an 'eco-community'.
Employment Scenario
The employment scenario in the country has undergone some changes with the new government coming to power. However, with the unemployment rate for the age group 15-29 is still significantly very low. Organizing an employment fair and bringing opportunity to the door steps of the youth of Nagpur District is not all. HERD foundation is also conducting training sessions especially for rural youth so that they are also as competent as their city counterparts. These Training sessions are hugely popular with good turn-outs.
The Aims and Objectives of the organizers organizing the Employment Fair is
1. Ensure availability of 'A' listed companies
2. Ensure availability of good quality job-seekers
3. Ensure equal opportunities to rural job-seekers (by pre-preparation)
4. Ensure well-organized and well-managed fair
5. Strive for maximum number of job-offers, benefiting the region
This year as many as eight reputed companies like Bata, IndusInd Bank, RJ Placements, Radiant, Eureka Forbes, Piaggio, Nissa Global and many national and International companies are said to be ready to employ youth from Nagpur. There are as many as 2500 job vacancies, the recruitment of which will be done on January 31, 2015. Stu
Selection process
Candidates should register paying Rs 100 to be eligible for interview
Candidates who have registered can attend any training sessions before the interview.
To attend interviews, candidates must have 7 passport-size photographs, Bio-data, Original and Seven Photocopies of Mark-Sheets, Certificates and other original documents.
If selected, the candidates must be prepared to work out of Nagpur. Within 15 days, the recruitment process will be completed.
For further information, one can call on Toll Free Number 18002107070.