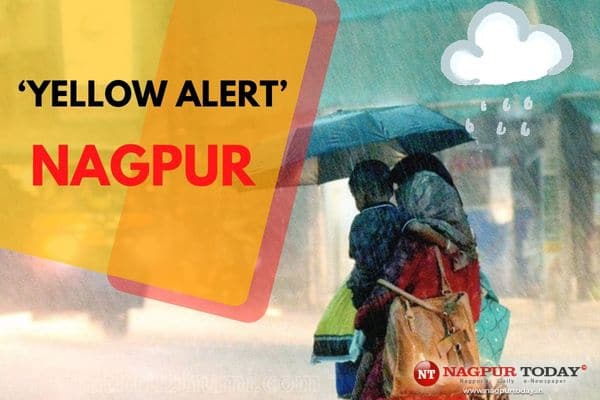 Nagpur: Following a brief dry spell of August, Monsoon is likely to return in Second Capital of the State with heavy rains as India Meteorological Department (IMD) has issued Yellow Alert of the district between August 7 and 9.
According to IMD, a cyclonic circulation has formed in central Bengal, four and a half km above sea level, through the coastal areas of Northern Andhra Pradesh. Similarly, a low pressure area is also expected to form over the Bay of Bengal by August 7, which would lead to rains in most parts of Central India, including Nagpur.
Notably, Monsoon had brought heavy rains in Nagpur throughout July. Although there have been light showers in August, so far; IMD has forecasted heavy rains in the district.
The rain will surely bring respite from humid weather. Despite cloud cover, the city's temperature still rose by 0.1 degree over Thursday's maximum to 33.6 degree Celsius on Friday. It was 3 degrees higher than normal and the humidity made it an oppressive day. The relative humidity was 90% in the morning but later came down to 76% by the evening.