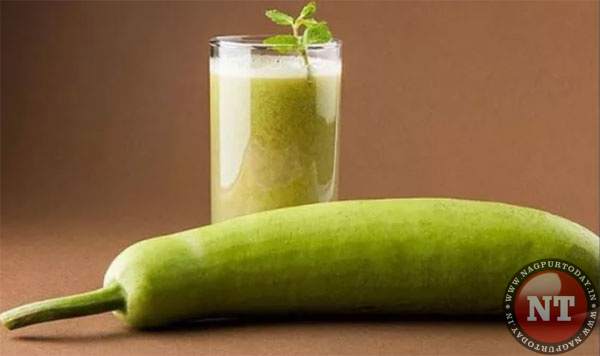 Pune: Gauri Shah, was a 41 years old Software professional working in a premiere company in Pune.Like many of her generation, she was a fitness enthusiast and exercised regularly.
Her day began by either going for long runs or cycling. While returning home from her run, she would stop at some Juice centre and consume a glass of doodhi/lauki juice. This had been her unwavering routine since many years.
But this glass of vegetable juice, which has been touted as a panacea for many ailments like heart disease and diabetes, proved to be fatal for Gauri few days ago.
"She developed severe vomiting and loose motions within half-an-hour of having a glass of bottle gourd juice in the morning on June 12. Her condition worsened rapidly over the next three days. She succumbed to complications around midnight on June 16," said a family friend.
After running for 5km in the morning on June 12, Gauri had bottle gourd juice at 9.30am before leaving for office. "She vomited in the car on the way to her office and had to return home immediately. Later, she had severe loose motion," the physician treating her said.
She also developed breathlessness, pain in abdomen and had an episode of convulsion. She was rushed to a private hospital in Baner around 1.30pm. "By the time she was moved there, she had lost consciousness and had a cardiac arrest," he said.
The woman was on ventilator support for two days during the treatment.
Initially, her condition had started improving. But on Friday (June 15), she developed bleeding in the brain. The bleeding was promptly taken care of. But she again developed bleeding in the brain and this time, she could not be revived. She succumbed to multiple complications, including vital organ dysfunctions, two days later on June 16.
Pune based critical care expert Kapil Borawake said, "It is not the lone case of bottle gourd poisoning in the city. I see around one or two such cases almost every year. Quite a few people take this
particular vegetable's juice in Pune. People should not consume the juice if it tastes bitter. The awareness about this is very low among people."
There are many vendors selling vegetable juices in Nagpur too
What happened to this unfortunate woman could happen to anyone, anywhere in India since drinking lauki juice in the mornings, on an empty stomach has become a supposedly 'healthy habit' for many people in India.
Several cases of health complications and death following consumption of bottle gourd juice have been reported in the country.
Do not drink it if it tastes bitter!
An expert committee formed by the Indian Council of Medical Research (ICMR) in 2011 had ruled that people should not drink bottle gourd juice if it tasted bitter. The bitter bottle gourd contains compounds that may cause complications and even death.
Bottle gourd poisoning poses a diagnostic dilemma before treating doctors. It is often confused with gastrointestinal sepsis. The treatment is mainly supportive and symptomatic. There is no antidote for this type of poisoning, which is caused by a compound called Cucurbitacin, a poisonous compound often seen in the bitter bottle gourd .
This compound is found in other vegetables of the cucumber family like 'kakdi', pumpkin, eggplants and melons.
If you find any of these vegetables / salads bitter, do not consume.
Im bibe outside fruit juice mixes also with caution since it is physically impossible for any vendor to taste every lauki before using it to make juice.