Nagpur: Coming clear on the mushrooming Ponzi schemes in the city, both at large and small scale, Nagpur bench of Bombay High Court said that promising high returns itself is a gesture of dishonesty. The court added that prima facie such an 'unrealistic' promise clears the criminal intention.
Justice Sunil Shukre said this while rejecting bail plea of Prashant Wasankar, accused of running various Ponzi schemes under the umbrella of 'Wasankar Wealth Management Limited' to allegedly dupe thousands of depositors.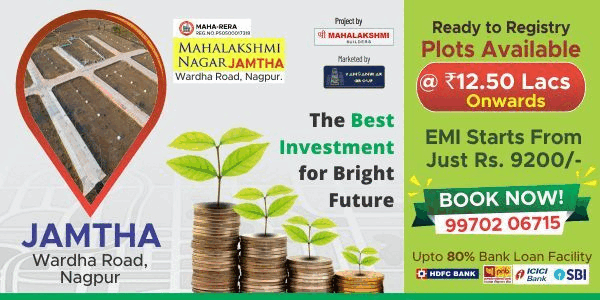 "These schemes promised exceptionally high returns, which were in nature of doubling or trebling of investments within such short periods of time as of 33-48 months, payment of high interest ranging from 25%-75% per annum and so on. A person like the applicant, who proclaims to be an expert in finances and investments, when gives a promise to do something which is far removed from realities of world of finances would, know that the promise is elusive but a layman would not," the court tersely mentioned.
The judge added that Wasankar's expertise in finances would enable him to know the turbulent upheavals witnessing sharp rise and fall in prices of shares and bullion that the markets usually pass through. "He doesn't hold any magic wand to double or treble the deposits in such short period of time. This may not be so of the gullible depositors interested in getting more returns on their deposits. So they would tend to repose their faith in his words and wisdom believing that he would be able to do such similar things with their deposits, little knowing about the volatility of the markets," Justice Shukre explained.
He clarified that even if a person like the applicant, who is an expert in making investments in share markets and earning some profits, can't prima facie assure the profit that he would earn today, would be of the similar volume or even greater than that. Rather he would know that what is earned today would be more than lost tomorrow.
Wasankar applied for bail assuring that if he was released for a year-and-a-half, he would be able to refund Rs23 crore to the depositors. He stated that his properties of Rs85 crore along with gold ornaments of Rs25 lakh, cars valued at Rs60 lakh were already attached by the Economic Offences Wing (EOW). Moreover, the cops had recovered Rs10 crore cash from him and additional Rs5 crore he had deposited in the court. He said he would help the cops in selling those properties and refund the depositors money.