HC notice to state EC, Nagpur returning officer over rejection of TMC candidate Baba Mendhe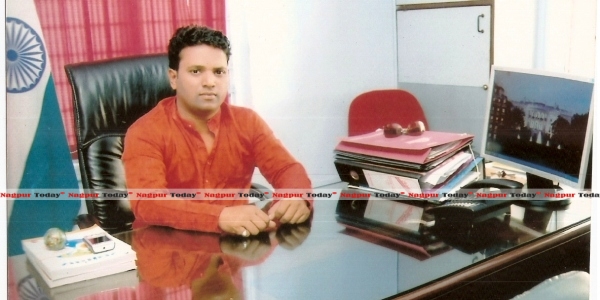 Nagpur News.
The Nagpur bench of the Bombay High Court on Wednesday issued notices to state Election Commission and returning officer of Nagpur Lok Sabha constituency over rejection of nomination papers filed by a Trinamool Congress (TMC) candidate Baba Mendhe here. Mendhe had moved the court after he was told by assistant election commissioner Prakash Sharma that he was disqualified for not completing few formalities that include carrying ten signatures on the form and secondly not complying with the registration of his party with the state Election Commission.
A division bench of Justice Bhushan Dharmadhikari and Justice P R Bora issued notices on a petition filed by Uttam Mendhe contesting from Nagpur Lok Sabha constituency on Trinamool Congress ticket.
Talking to Nagpur Today, Mendhe said, "On March 21 when I filed nomination, the concerned officer checked my papers and assured me that everything was completed in the form. Even I enquired if there was anything needed to be done from my end, but he said it was all done. Later on March 24 during the scrutiny, my form was rejected."
He added, "The officer Prakash Sharma told me that my form did not carry necessary signatures of his 10 supporters. He also informed me that TMC was not registered with state Election Commission. However, when I asked TMC state president Hiranya Chattopadhyay in this regard, he told me that "A" form has already been sent to the state EC on March 21. The officer here had misguided me on this."
Mendhe also raised doubt that the rejection of his form could be the deliberate attempt from the rival parties as the part of the conspiracy to block TMC from contesting Nagpur Lok Sabha seat. "One of the election officers discouraged me from moving to court as he told me that there would be no point in doing so. This also enhanced my suspicion over him."
The court has sought the reply by March 28.