Nagpur: If you are a Nagpurian concerned about the health of your loved ones, and your own well being, and haven't been to Beejotsav yet what's your excuse?
There are more than hundred farmers from all corners of the state, who are there in Mure Memorial hospital premises, in this sweltering heat of 45* , and have paid money to book stalls to bring your their organic produce, just because they care!
Believe me, they have no need to promote or market their Organic agricultural produce, most of their harvest sells where it grows – buyers go to them seeking them out! – yet they are here.

Why? For the love of you!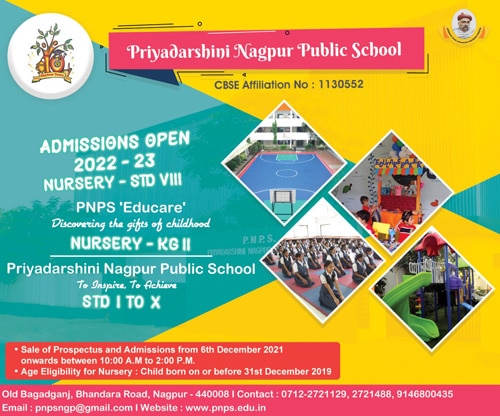 I have interacted with these people for 2-3 years now and let me share with you another secret – they are all a bit mad!
It is not quest for money that drives them, nor fame or name, they are seeking a balance with the Earth they inhabit. The planet we also call 'Mother Earth'.
They know she is poisoned, polluted and smothered so much she is gasping for breath.
Like most of us … do you know that Respiratory ailments are the number one killer of people of our state today?
Followed by Cancer, stomach ailments, diabetes, heart attacks and depression. Our young girls are suffering from multicycstic ovarian syndrome – and have a problem bearing babies – all diseases that originate from our life style of today.

Why is it happening?
Because whether we are aware of it or not, we live off the Earth, and eat the very produce that is responsible for poisoning her.
This is what farmers like the Futanes ( who began this 'festival of seeds'/ beejotsav for us in the first place), Kirti Mangrulkar, Shyamala Sanyal, Manohar Parchure, Arun Dholke and many others are trying to do – detoxify the earth and restore to us our heirloom seeds, our "Desi Van" so we may eat healthy and be healthy.
(Many of them have given up lucrative jobs in cities to go and live in far-off villages to become farmers). Rich or successful they may not be (yet) but they all look so content and happy.

But don't take my word for it.
Go there, to Mure Memorial, listen to their talks and presentations,or just visit them at their various stalls and talk to them!
See, taste and just admire their wondrous products – jams, sherbets, pickles made of Ambadi and organic Haldi, marmalades, organic peanuts and organic jaggery, rice, dals, Ragi…ragi flour and many others.