Nagpur: International travelers Ekaterina Diachenco, Antonina Panchenko and Kateryna Soroka had been to Pench, Tadoba etc. near Nagpur and spent a good 5 days in the region before they flew to Goa for their 'real Indian holiday'. But they were back in their home country within two days. When asked why, they replied
" after our visit to the Forest resorts near Nagpur and the hospitality we enjoyed in and around Nagpur with our hosts the Anand family of Jagsons Travels , everything else paled in comparison. This is one city we plan to visit again and again – it was blissful, serene and idyllic; just the kind of vacations we look forward to!"
Quite a feat for Nagpur! It was made possible by GPS.
What is GPS?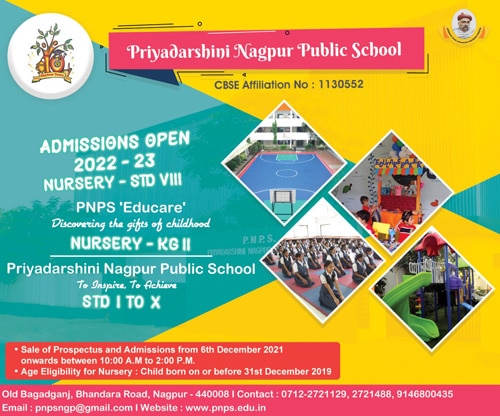 GPS: Global Panorama Showcase, also stands for Gulshan Pal Singh Anand, the name of their father, is a brainchild of Harmandeep Singh Anand, the Managing Director and Rishiraj Singh Anand Jt.Managing Director of Jagsons Travels. The GPS held this year had close to 120 Foreign and Indian exhibitors ( Airlines, Cruise Liners, Travel Technology companies, International and Domestic Tourism boards, Domestic and International hotel chains etc. ) and 700+ 'Buyers' ( Travel agent s and Travel consultants from Central India) attending it over a period of 3 days. It was the biggest B2B Travel and Tourism Interaction ever seen by Central India.
How did the concept of GPS come about?
Harmandeep belongs to the Anand family who owns Jagson Travels, among many other business ventures in Nagpur. They were also Founder owners of Hotel Jagsons, the first 3 star category hotel on Central Avenue Nagpur which was built in 1978 and later Hotel Jagsons Regency that was the city's truly international category hotel, close to the Airport that came up in 1992. (Both have been sold now, the second to Pride group).
But when he finished his schooling, his family sent him to London to study 'Polymer Engineering' as an undergrad in a premiere institute there. The idea probably was that he would come back and set up an auto ancillary company somewhere in the country.
But Harman – as many friends called him – got bitten by the travel bug while studying in UK. During his holidays, he would love traveling all over Europe. He did the complete 30 days' back packer's tour walking as many as 8 hours on some days, covering 26 European cities using his Rail Europe student pass way back in 1992. He loved the experience!
So when he returned to Nagpur after graduating ( though he was offered a job and a chance to pursue Ph.D. but staying on was not an option he wanted to consider) he decided to get involved in Jagsons Travels, which initially started as a car rental company to support the hotel business way back in 1978 and a pioneer travel agency of Central India which started air ticketing as early as 1986 as the official agents of erstwhile Vayudoot which followed by Indian airlines. At this juncture the agency was more into car rentals and air ticket bookings.
Expanding Jagsons
Harman had ambitious plans for this company. He understood that the Travel business is all about people. Connecting people to places, connecting them to each other, and conveying them to destinations they would love. So it was Travel combined with Hospitality combined with comfort and satisfaction. It had huge potential, specially in a neglected place like Central India. In fact, in all of the tier 2 and tier 3 cities and towns of the country. India, for foreign tourists, meant Bombay and the golden triangle of Delhi-Jaipur-Agra. For those who liked beaches, Kerala and Goa. That's all.
Even the big Travel agencies that organized and took tours of Indians abroad were based in metros like Mumbai and Delhi.
Remember – post 1990 was the heady period of post liberalization India? Where India was producing new tycoons everyday; people with huge disposable incomes who wanted to see the world. There were many like that in Nagpur and surrounding cities of M.P. and Vidarbha too. When they wanted to travel abroad and tried approaching T.A.s in Mumbai, they were looked down upon and intimidated by the experience. Neither did they have the option of online planning that is available now.
So Harman expanded the scope of his business to include all this. He also realized that a big segment of those traveling abroad were students – youngsters who were going abroad for the first time to do post graduate courses. So many were as old or older than young Harmandeep who had just graduated from London but in terms of experience and international exposure they were like babes in the woods compared to him! He made it is his personal mission to counsel them, guide them and advise them – apart from getting good ticket deals for them. He cautioned them about not giving in to drugs and alcohol and concentrating on studies. He advised them to work hard so they could finance themselves and not be a burden to their parents back home. He must have personally handled over 5000 students going from Central India for studies abroad! He was also aware that in a few years, their parents and siblings would be going to visit them, and he would get the business of planning their travel too…
Simultaneously, when he was expanding his business activities, Harmandeep began getting involved in Travel Agencies Association pan India. His father before him had been President of VATAA – Vidarbha Air Travel Agents Association. Harman began getting active in TAAI, the national association. First he became Chairman of the Nagpur chapter and then joined the National council too. It made him aware of issues confronting the Trade vis a vis their dealings with Airlines and Government. Whom to collect Service Tax was one such issue. Matters were so muddled that customers were ending up paying Service tax, 2- 3 times on the same transaction. Harman had a number of meetings with Airlines and Travel agents that helped in ultimately simplifying the process and rationalizing it.
"I remember at that time making presentations to TA associations all over the country that lasted for 4 – 5 hours each!" recalls Singh.
He liked to discuss and get to the core of any issue; there was always a zeal to adopt new technology to make business dealings quicker and more professional.
There was a time when even Agents based in Nagpur were dependent on Mumbai for everything – even ticketing. Jagsons were the first to get a lease line direct from Nagpur to Mumbai at great cost for direct connectivity. Then, when internet and mobile phones became available, his was the first Agency in India to issue an electronic ticket!
(Not only did Harmandeep simplify ticketing, he personally persuaded many pvt airlines to start flights from Nagpur. Airlines like Jet Airways, Damania, East West, NEPC, Modiluft came to Nagpur after Jagsons promised them steady business.)
Such was the aura around him in the Travel industry that he fondly came to be called 'The Prince of Nagpur'.
This Prince, who had a passion for travel, and whose family had come to Nagpur as penniless immigrants from Pakistan in 1947 and lived in a tin shed for many years, had a bigger dream for Nagpur. Not just for his own agency but for the trade in general.
2013 – the first Showcase held
Thus the idea of GPS was conceived by the 2 brothers Harman and Rishi way back in 2006 but due to recessionary phase and other hurdles finally got finalized in 2013. Why not create a forum where Exhibitors from across the world could be invited to make presentations directly to Travel agents of Nagpur? Anyone would ask why was Harman boosting business opportunities for his 'rival agents' in Nagpur?
The answer was simple – he did not look on them as rivals. Rather, they were colleagues, and if they grew, business grew everyone would benefit. Vidarbha; Central India would benefit.
The first Showcase Jagsons happened in 2013. 30 Exhibitors agreed to come and expecting little participation initially from local agents they booked about 15 rooms in Hotel Centre Point. By the time of the event the rooms required had increased to 45 and the Millenium Hall of the hotel had to be booked for the event!
For the next year, the name of the event was changed to GPS – Global Panorama Showcase, which was also the initials of his father's name. This time there were 70 Exhibitors and 400 plus buyers.
A crucial decision was taken then to not just have the foreigners selling their holiday destinations to outgoing tourists but also foster inbound tourism from these countries. So it was decided to 'showcase' Vidarbha to hoteliers and tourism professionals coming for GPS as also the Travel Media from around India.
This idea, when implemented succeeded beyond their wildest imagination. They loved Pench, Tadoba and other such destinations! Most of all they loved the hospitality.
The GPS this year, the biggest ever, went a step further to 'showcase Nagpur'. NGOs and Guinness record holders from the city and around were chosen and felicitated at the GPS event in 2015 and 2016 editions.
Knowing their philanthropic inclinations, a new kind of tourism opportunity was offered – Voluntourism. For those who wanted to work with NGOs, the avenues were open. Both would benefit ultimately!
Felicitating NGOs
Jagsons Directors also made an important decision of reserving 5% of their revenues for contributing to deserving NGOs every year.
Mrs.Madhu Saliankar Director of Entreps Solutions based out of Mumbai which has been a partner of GPS for the last 3 editions was taken on board as an Executive Director along with Ms.Tanushka Kaur Anand (fourth generation of Jagsons family) as the Executive Director.
Jagsons Travels Pvt. Ltd. expanded the GPS team further by appointing Mr.Raju Akolkar as its CEO at the event as also Mr.Mohit Deshpande as the Executive Director – Buyers Program.
The brand duties were taken up by Metaphors Creatives with Bhanu Rajagopalan at it's helm. This resulted in creation of a new logo and a newer exhibition format.
The NGOs felicitated this year were:
1.Dr. Kavita Satav & Dr. Ashish Satav
Organization: MAHAN Trust, Melghat
2.Madhukar Dhas
Organization: DILASA Sanstha, Ghatanji
3.Prof.M.D.Uplenchwar
Organization:Vidyarthi Sahayak Samiti, Varora & Hingaghat
4.Usha Malviya & Rajesh Malviya
Organisation: Bharatiya Adim Jati Sewak Sangh, Nagpur
5.Varun Shrivastava
Organisation: UPAY (Under-privileged's Advancement by Youth), Mouda
6.Dr. Avinash Saoji
Organisation: PRAYAS, Amravati
7.Pradnya Raut & Pramod Raut
Organisation: Shri Krishna Shantiniketan Trust, Nagpur
8.Maitreyi & Yajnavalkya Jichkar
Organisation: Dr Shrikant Jichkar Foundation, Nagpur
Dream Cruise global launch from Nagpur
GPS has assumed such an aura in the last 4 years that this time international luxury cruise liner Dream Cruise decided to do a global launch (unveiling) of its newest and biggest liner of "titanic dimensions" from Nagpur. This massive 19 deck ship with 1800 cabins will be stationed in Guangzhou, China for its regular sailings. On its maiden voyage from Germany en route to Guangzhou it will touch Mumbai in the last week of October where the first of the passengers set foot on board this luxury which will take them to Colombo, Singapore, Kuala Lumpur and finally Guangzhou.
There is a good chance that 2016 GPS will be held aboard this dream liner with an international contingent and travel agencies from all over India.
On the tourism map at least, Nagpur has already arrived!
Sunita Mudaliar