Nagpur: In a major IAS reshuffle, the Fadnavis Government has transferred 60 officials in the State. The high-profile Municipal Commissioner of Nagpur Municipal Corporation has been shifted and posted on the same post at Pimpri-Chinchwad Municipal Corporation.
Ashwin Mudgal, currently the Collector at Satara, will replace Hardikar.
Similarly, Abhay Bangar, Commissioner, MGNREGS, Nagpur has been posted as Collector, Beed, M.M. Suryavanshi, President, Caste Scrutiny Committee, Nagpur has been promoted and has been posted as CEO, Bhandara Zilla Parishad.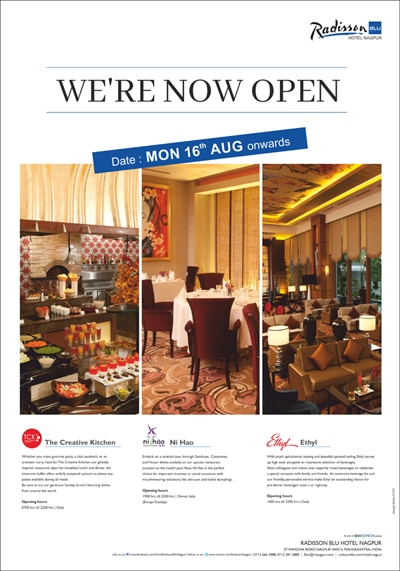 Following are the IAS officers transferred in the jumbo reshuffle:
Nitin Gadre, IAS (MH-1989),Enquiry officer GAD has been posted as Principal Secretary, Tourism & Culture
V.R. Srinivas, IAS (MH-1991),MD, SICOM has been posted as OSD, Dharavi Redevelopment Project
Valsa Nair Singh, IAS (MH-1991),PS Tourism & Culture has been posted as Principal Secretary, Enquiry Officer, GAD, Civil Aviation and Excise
Surendra Bagde, IAS (MH-1993),Secretary Social Welfare has been posted as GM BEST
Mahesh Zagade, IAS (MH-1993),CEO, PMRDA has been posted as Divisional Commissioner Nashik
Dinesh Waghmare, IAS (MH-1994),Municipal Commissioner, Pimpri Chinchwad Municipal Corporation has been posted as Secretary Social Welfare
H. Govindraj, IAS (MH-1995),MD, MTDC has been posted as MD, SICOM
N. Dalvi, IAS (MH- 1995),Commissioner Cooperation has been posted as Divisional Commissioner Pune
Chokalingam, IAS (MH-1996),Divisional Commissioner Pune has been posted as Settlement Commissioner
Eknath Dawale, IAS (MH-1997), Divisional Commissioner Nashik has been posted as Secretary, Water Conservation and EGS
R.Jadhav, IAS (MH-1998),Tribal Commissioner has been posted as Dairy Commissioner
P. Kadu-Patil, IAS (MH-1998),Settlement Commissioner has been posted as Commissioner Sugar
D. Patil, IAS (MH-1998),GM BEST has been posted as Commissioner Cooperation
G. Kulkarni , IAS (MH-2000),Dairy Commissioner has been posted as Tribal Commissioner
Nidhi Pandey, IAS (MH-2001),Collector Aurangabad has been posted as CEO, Rajiv Gandhi Arogya Yojana Society, Mumbai
Rajaram Mane, IAS (MH-2001),Commissioner Sports has been posted as DG, MEDA
M. Kendrekar, IAS (MH-2002), Jt MD CIDCO has been posted as Jt MD, MSEDCL Aurangabad
Vijay Zade, IAS (PB-2002),Collector Buldhana has been posted as Commissioner, Sports
Vijay Waghmare, IAS (MH-2004),Commissioner Skill Development has been posted as MD, MTDC
Suresh Kakani, IAS (MH-2004),Collector Nanded has been posted as VP and MD, Maharashtra Airport Development Company
Anil Kawde, IAS (MH-2004), Collector, Ahmadnagar has been posted as Inspector General of Registration, Pune
Pandurang Pole, IAS (JK-2004),Collector Latur has been posted as CEO SRA, Pune-
Shrawan Hardikar, IAS (MH-2005),Municipal Commissioner, Nagpur MC has been posted as Municipal Commissioner, Pimpari-Chinchwad Municipal Corporation.
Vipin Sharma, IAS (MH-2005), Commissioner Sugar has been posted as Commissioner, Skill Development, Employment and Entrepreneurship.
V. Game, IAS (MH-2005), MD, Maharashtra State Seed Corporation has been posted as Collector, Osmanabad
Avinash Subhedar IAS (MH-2005), Controller Rationing and Director, Civil Supplies, has been posted as Collector Kolhapur (vice Amit Saini, IAS)
Dilip Shinde, IAS (MH-2005),MD MAHANANDA, Mumbai has been posted as Controller Rationing and Director of Civil Supplies, Mumbai
Kiran Gitte, IAS (MT-2005), Collector Amravati has been posted as CEO, PMRDA, Pune,
Ashwini Joshi, IAS (MH-2006),Collector, Mumbai City has been posted as Commissioner, Excise, Mumbai.
P. Bakoria, IAS (MH-2006),MC, Aurangabad has been posted as MD, Maharashtra State Seed Corporation, Akola
D M Mugalikar, IAS (MH-2006), Joint Commissioner Sales Tax Aurangabad has been posted as MC, Aurangabad MC,
Ashwin Mudgal, IAS (MH- 2007),Collector Satara has been posted as MC Nagpur MC
Abhay Mahajan IAS (MH-2007), Commissioner, MGNREGS, Nagpur has been posted as Collector, Beed
Abhijit Bangar IAS (MH-2008), Collector, Palghar has been posted as Collector, Amravati
Naval Kishor Ram, IAS (MH-2008),Collector, Beed has been posted as Collector, Aurangabad
L. Pulkundwar, IAS (MH-2008), CEO, ZP, Gondia has been posted as Collector, Buldhana
Shweta Singhal, IAS (MH-2009),Deputy Secretary, Labour Deptt. has been posted as Collector, Satara
Sheetal Ugale, IAS (MH-2009),Collector, Raigad has been posted as Chief Administrator (New Town) CIDCO, Aurangabad
Prashant Narnavare, IAS (MH-2009), Collector, Osmanabad has been posted as Collector, Palghar
G Sreekanth, IAS (MH-2009),Collector Akola has been posted as Collector, Nanded
L. Ahire, IAS (MH-2009),CEO, ZP, Bhandara has been posted as Director VJNT, Pune
Arun Vidhale, IAS (MH-2009),CEO, ZP, Akola has been posted as –Deputy Secretary, Labour Deptt.
Deepa Mudhol Munde, IAS (MH-2011),CEO, ZP, Buldhana has been posted as Jt Commissioner, Sales Tax, Aurangabad
M Devender Singh, IAS (MH-2011),CEO, ZP, Chandrapur has been posted as Collector, Latur
Astik Pandey, IAS (MH-2011),CEO, ZP, Jalgaon has been posted as Collector, Akola
Shanmugarajan, IAS (MH-2013), Asst.Collector and PO, ITDP, Dharni has been posted as CEO, ZP, Buldhana
Vijay Rathod, IAS (MH-2014), Asst.Collector, Daryapur, Amaravati has been posted as Assistant Collector and PO, ITDP, Dharni, Amravati
Amol Yedge, IAS (MH-2014), Assistant Collector, Kalamnuri, Hingoli has been posted as Assistant Collector, and PO, ITDP, Nashik
V. Mane, IAS (MH-9999), President, Caste Scrutiny Committee, Pune has been posted as CEO, ZP, Akola-On Promotion
M. Suryavanshi, IAS (MH- 9999), President, Caste Scrutiny Committee, Nagpur has been posted as CEO, ZP, Bhandara-On Promotion
H. Thakre, IAS (MH-9999), President, Caste Scrutiny Committee, Amravati has been posted as CEO, ZP, Gondia-On Promotion
S. Papalkar, IAS (MH-9999), Deputy Commissioner, Revenue, Nagpur has been posted as CEO, ZP, Chandrapur-On Promotion
D. Mandhare, IAS (MH-9999), JS, CS office has been posted as JS, CS office-On Promotion
G. Kolte, IAS (MH-9999), Deputy Commissioner, Revenue, Nashik has been posted as CEO, ZP, Jalgaon-On Promotion
D. Nivatkar, IAS (MH-9999), JS, R&R has been posted as Director, Disaster Management,-On Promotion
K. Dhakne, IAS (MH-9999), Dy CEO, MIDC, Mumbai has been posted as Municipal Commissioner, Solapur MC-On Promotion(vice V N Kalam, IAS)
A. Gulhane, IAS (MH-9999), PS to Energy Minister has been posted as Jt CEO, MIDC, Mumbai -On Promotion
Kailash Jadhav, IAS (MH-9999), President, Caste Scrutiny Committee Latur has been posted as Deputy Director, Land Records, Pune-On Promotion
M. Bodke, IAS (MH- 9999), Additional Commissioner, Aurangabad has been posted as Commissioner, Fisheries-On Promotion
C.K. Dange, IAS (MH-9999),Jt CEO, MHADA, Mumbai has been posted as Additional Tribal Commissioner, Thane-On Promotion