Haider Ali Dosani appointed AICC Observer of Phoolpur Constituency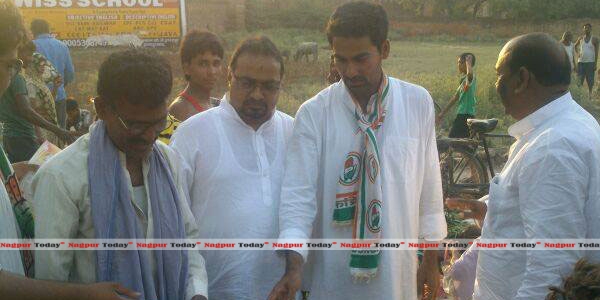 Nagpur News: As Congress Party enters into a decisive phase of Lok Sabha General Elections 2014, Haider Ali Dosani has been appointed as AICC Observer for the Phoolpur Constituency in Uttar Pradesh, to oversee the election campaign there.
When Nagpur Today spoke to Haider Ali, he thanked Chairperson of UPA Sonia Gandhi and Vice President of the Indian National Congress party and the Chairperson of the Indian Youth Congress Rahul Gandhi for again appointing him as AICC observer of Phoolpur (Uttar Pradesh) Constituency. He added that after completing his duty in Sitapur (Uttar Pradesh) as AICC observer, he will proceed for Phoolpur and perform his duty as Observer. He also thanked Minister of Urban Development Kamalnath, Union Cabinet Minister for Transport, Road and Highways and Labour and Employment Oscar Fernandes, Secretary of AICC and MP Rajya Sabha Avinash Pande, Former Minister for Social Justice and Empowerment, representing Ramtek constituency and member of Indian National Congress Party Mukul Wasnik, all his well-wishers, CWC members and Member of Parliament Vilas Muttemwar for his appointment.