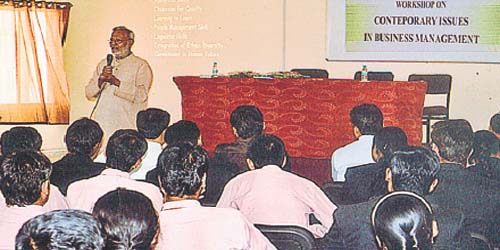 Nagpur News: Guru Nanak Institutions organised a day-long workshop for its MBA students at the college campus recently.
Former treasurer of Vidarbha Industrial Association and vice president of Ispat Pvt Ltd, Ashit Sinha addressed the students on various issues involved in global human resource management.
He also expressed his concern on the situation of rural India and shared several facts and figures showing that even though India is rich with resourses, it is still a developing country due to corruption, poverty, illiteracy and several other reasons. He also informed the students about the various sectors in which an HR manager can contribute to improve the condition of rural India, ultimately, contributing to the overall development of the nation. He also discussed the importance of KASH (knowledge, attitude, shills and habits) in one's life and emphasised that an HR manager must work towards continuous self-improvement so as to survive in the competitive world. The second session of the workshop was conducted by Dr Ashutosh Parurkar who spoke on the latest trends in marketing. He shared how crazy ideas are more important than bright ideas in marketing. He stressed on SWOT analysis and suggested students to leverage their strengths rather than think about weaknesses and consider market threats as challenges.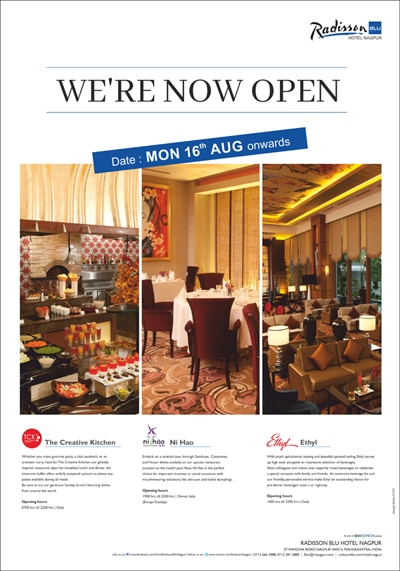 He also shared with students, the 4Ps of marketing and certain tactics to satisfy the customers' needs. He informed them about various job opportunities available in sales and marketing.
The workshop concluded with a valedictory function where certificates were distributed at the hands of the principal of GNIET Dr NV Deshpande. Sardar Navneet Singh Tuli, Tanpreet Kaur Tuli and Prof Sanjeev Shrivastava appreciated the efforts taken by MBA department for conducting the workshop. HOD of MBA department Prof Mukesh Patil and all faculty members were prominently present in the workshop. Anchita Pandey from final year proposed the vote of thanks requesting the guests to visit the campus again.