Nagpur: It is not rare that we come athwart incidents citing molestation of young school going girls by the drivers who ferry them to and fro to school. Recently, a nursery student was allegedly molested by the van driver of a Delhi school while she was being dropped back home. Likewise, several such cases have been reported often around the nation. Don't believe us? Google it!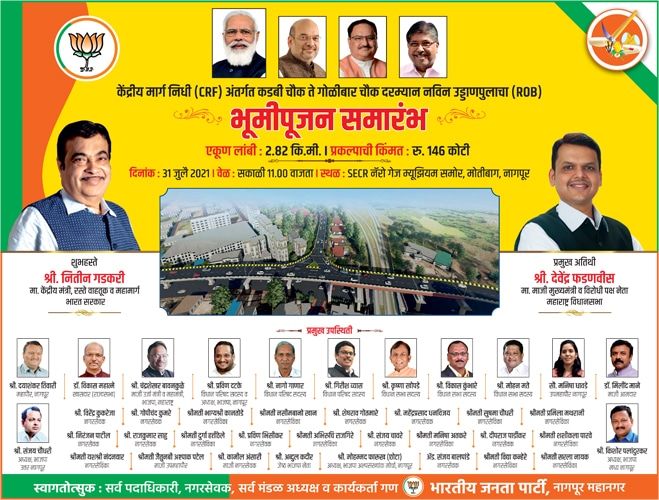 The recent murder of an 8-year-old by a bus conductor in an attempt of sexual assault in a Gurgaon based school has raised questions on safety of children all over.
Posh schools of the Orange city seem to be walking on the same trial of neglect. There are several private vans running in the city which drop and fetch the students from school. The misery is that neither the schools nor the parents appear to be concerned enough to have a background check of these drivers or assure their character before letting them drive their children to schools. Result? Many little children fall a prey to molestation. Not only that the vehicles even remain overstuffed posing a whole new degree of danger for safety of students.
It has been cited in the city that such drivers, in the pretext of helping little girls get into the vans, touch them inappropriately. What is more distressing is that these girls, innocent to detect, hardly have any idea about such bad touch. This, in turn, amplifies the chances of any major felony in near future.
According to the Supreme Court Guidelines on the matter, The driver of a school cab must have valid licence to drive LMV-Transport Vehicles for a period of at least four years and compulsorily wear a light blue shirt, light blue trousers and black shoes. His name ID be displayed on the shirt. In case of kindergarten, if an authorized person recognised mutually by the school and parents, does not come to pick the child from the halting points and such, the child shall be taken back to the school and their parents should be called. These rules, however, are not only being overlooked, several of the schools and parents remain unaware of their existence. RTO officials were reached for a comment on the same, but they were unavailable.
The parents, who take keen interest in dresses to food of their children, do not seem sincere about whom they are handing their children. Commenting on the situation, Devendra Dasture, owner, South Point School said, "All the private drivers are required to submit a letter along with all the documents like driving license, vehicle document, contact numbers, address proof and pictures to school, failing which RTO does not allows them to operate for schools". "We maintain a data of all the drivers who ferry the students. A character certificate is, however, almost impossible to get. There is no organisation or a clear basis for the same", he added.
Reacting on the ongoing scenario, Commissioner of Police, Nagpur, Dr. K. Venkateshan has assured that the police will be taking all the possible to steps to ensure the safety of school going girls. "There are a set of rules which must be followed by the drivers to be permitted to ferry children to school. We appeal to the schools and parents to strictly monitor that they are being followed", he said. He also assured that just steps will be taken against the violators. "If any driver is found not following the rules, the police assures to take actions", he added.
Nagpur Today, is taking an initiative to work for preventing any cataclysm with any child of the city. All the parents and schools have been requested to make a thorough check of the driver's background before appointing them.