Nagpur: Gudi Padwa marks the New Year Day for Maharashtrians. It is celebrated wholeheartedly in Maharashtra with their near and dear ones. Lips-smacking dishes including Puran Poli, Kadi, Bhajiye and other sweet dishes are prepared on the occasion of Gudi Padwa.
Different rituals mark Gudi Padwa including cleaning the house, decorating the main door with Mango leaves roped into a string and tied on the door frame called as Toran. This is followed by the main ritual of installing Gudi and worshiping the Gudi.
Gudi is prepared by taking a long Stick, a nice cloth which is mainly red, green, yellow or pink in colour and a traditional Kalash. The colourful cloth is placed on the stick in such a way that it appears like a flag. Kalash is placed inverted on the flag.
While addressing the media personnel, Naik Brothers – Vijay Naik and Ashish Naik said that like every other festivals, Gudi Padva too should be celebrated with equal religious fervor.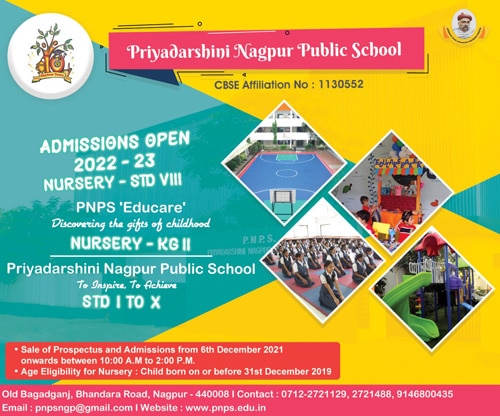 On the occasion of Gudi Padwa, Naik Brothers with My FM took the initiative of celebrating Gudi Padwa in a grand fashion in the city. An event titled Bhavya Gudi Padwa is being organized at Yogshem Krida Ground, Sneha Nagar, Wardha Road from April 8, 2016 to April 15, 2016 between 4 pm to 10 pm. A Gudi will be placed on a pole of 125 feet from the ground level trying to break the present Limca World Record.  At the venue where the event is slated to be held, a variety of stalls including foods stalls, stalls selling artistic products, stalls selling different clothes for visitors to enjoy and buy from.
The Chief Guest of this event is said to be Maharashtra Chief Minister Devendra Fadnavis. Other dignitaries include Union Surface Transport Minister Nitin Gadkari, Guardian Minister Chandrashekhar Bavankule, Mayor Pravin Datke, and other MLAs.