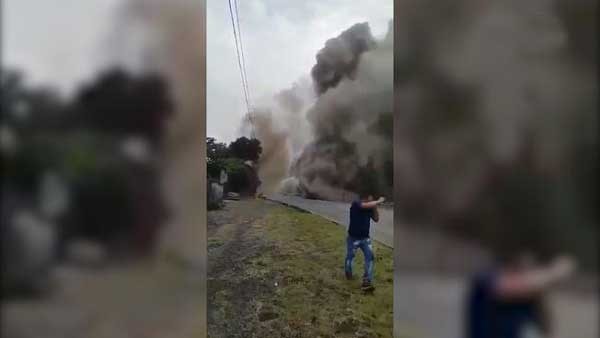 Guatemala's National Institute of Forensic Sciences has raised the death toll from Sunday's eruption of the Volcano of Fire to 99.
The institute said Wednesday that 28 of those recovered bodies have been identified.
The death toll had stood at 75 late Tuesday.
Rescuers resumed the search Wednesday, and Associated Press reporters saw them recovering remains. But late in the afternoon, the country's disaster agency announced it was suspending the search again because of flows of volcanic material and falling rain.
The super-heated debris that buried victims Sunday left many bodies unrecognizable. DNA testing and other methods will be required to identify them.
Earlier in the day, Guatemala's seismology and volcanology institute warned of new volcanic flows on the western slope of the Volcano of Fire.
The institute warned people Wednesday to be alert and avoid the area.