Guardian Minister instructs Steel Co's to immediately give payment of workers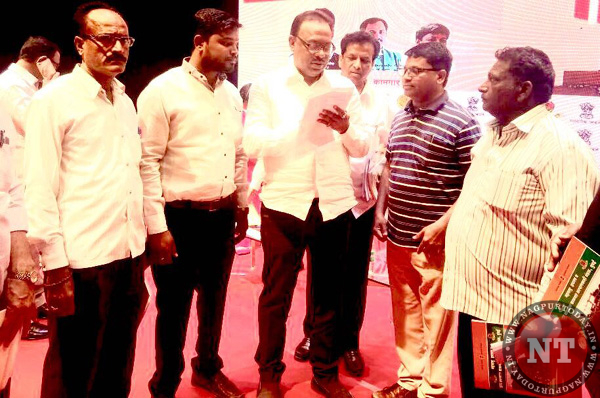 Nagpur: A delegation under the leadership of City BJP's Backward Class Cell's President and Prabhag 26 Corporator Adv Dharmapal Meshram met the Nagpur District's Guardian Minister Chandrashekhar Bawankule and apprised him of 172 Mathadi workers of Tata Steel Kalamna Goods Steel Enetrprise not receiving paymenmt for the last five months.
The minister was shocked to hear this he immediately ordered the company's management to release the payments of Mathadi workers before Holi for the last five months and present month too. Similarly the minister instructed them to hold meeting with the Labour Commissioner.
The delegation was instructed that in case the payments are not made he should be informed immediately so that he can take legal action.
The delegation consisted of City BJP's Backward Class Cell's General Secretary Satish Shirsavan, Adv Rahul Zambre, Kamlesh Chakole, Rjesh Sukhdeo, Ramsagar Kori, Kailash Sahu, Saba Sahu.