Nagpur: Ganpati Festival is the most widely celebrated festival of Maharashtra, where devotees mob in devotion and festivity for 10 Days in religious zeal. In recent past, there has been enormous increase in people celebrating Ganpati festival, irrespective of caste and religion, which was basically a Marathi festival initially.
Customarily, small clay idols was installed at homes and huge idols at Pandals for community Ganesh Festival, which was immersed in flowing water body, being clay; it gets dissolved and is brought back to theEarth. But, with increase in fancy decorations and attractive finish, devotees prefer for their idols, Plaster of Paris Idols have mushroomed throughout the country, which was more beautiful with better appearance, but has huge number of Environmental consequences.
While talking about, environmental consequences in the Nagpur city, Green Vigil Foundation, an Environmental NGO, has keen contribution and sturdiness to keep a check on the impact of Environment, from illegal tree felling to environment education. Similarly, Green Vigil Foundation was present at Air Force Side of Futala on all 10 Days of Ganpati Visarjan to fight for the conservation of city lakes.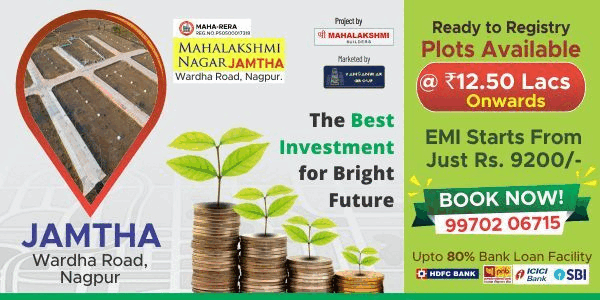 Members of Green Vigil were in motion to convince the devotees to adopt an eco- Friendly Ganpati idol immersion during the festival. Members collected the Nirmalyas and encouraged citizens to immerse their idols in artificial tanks , explaining the scientifically negative impact of immersing idols in lakes, which lead to collapse of entire ecosystem. Till 11th Day of GanpatiVisarjan, the Foundation has been able to immerse 2500 idols in artificial tanks and collect 15truck loads of Nirmalya.
At Futala, Three Earthen Bunds, and 2 Rubber tanks were installed for Idol immersion and 4 Nirmalya Kalash for Nirmalya collection by Nagpur Municipal Corporation. The concept of Earthen bund was introduced by Green Vigil Foundation, which is been made by digging the mud upto 4 feets down and forming a ditch, layering the bottom with tarpaulin to restrict percolation of water and is ready to use for immersion. The bunds are comparatively much cheaper and robust than the rubber artificial tanks.
While campaigning, Green Vigil members pointed out certain shortcomings during immersion of idolslike absence of Red mark at backside of the idol; which is an identification mark for being a POP idol; Idol sellers selling POP idols claiming it to be made up clay to the devotees; no raids been conducted to arrest the flow of POP without red mark in the market, which need to be checked on priority for massive public participation of Eco- Friendly immersion.

While Talking to Nagpur Today, Kaustav Chatterjee, Founder Green Vigil Foundation, shared, there has been drastic change in the mindsets of people, they have been campaigning for Ganpati Visarjan from last 6 years, citizens did not even used to handover Nirmalyas in past years, but now, we have various devotees, who come to us and ask for artificial tanks to immerse their idols. There has been huge increase in awareness, now people know about the concept, the ill effects of idol immersion and nirmalya disposal, and its impact on our natural resources.

However, on final day of Visarjan, the ratio of devotees opting for immersion in artificial tank dropped severely, the undistinguished reason for it is education. They are up for it to bring the non- supporters to their side, to generate a sense of understanding and belongingness in them towards the environment.
By- Ella Gandhi
Pics by – Roshan Singh