Green Vigil observes Water Day at Futala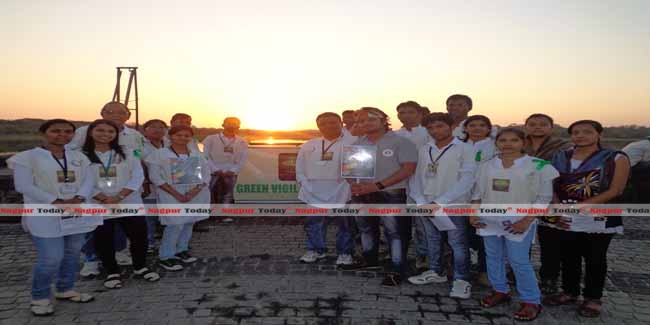 Nagpur News : Green Vigil Foundation conducted citizen outreach and water monitoring campaign at Futala lake on the occasion of World Water Day,.
During the campaign, citizens were made aware about the water crisis world is going through, need and methods of water conservation, need to combat the same at local basis. Along with it, a water monitoring programme was also conducted in which water quality of the lake was analyzed engaging the local citizens.
Dr. Kavita Rattan, Founder, Green Vigil Foundation informed, water day was first celebrated by United Nations in 1993 and each year Water Day is celebrated on different themes, like this year, the theme is " Water & Energy" .
Surbhi Jaiswal, co-ordinator Programmes stated, during water monitoring at Futala lake, pH was reported to be 8 mg/l, whereas Turbidity was 40-60 JTU. Earlier observations by Green Vigil Team showed reduction in D.O to 2 mg/l after Ganesh visarjan, thereby highlighting the urgent need lake conservation measures.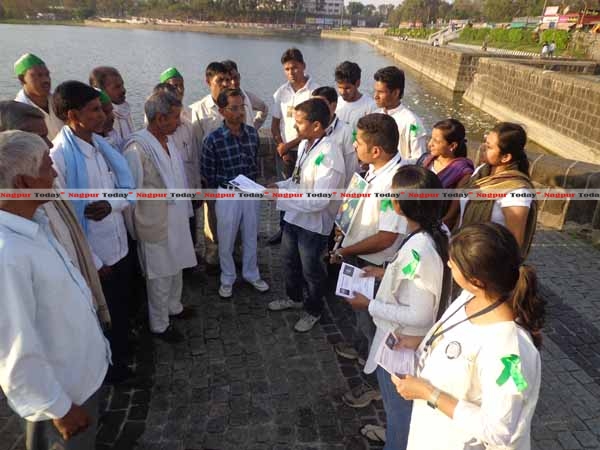 Vrushali Shrirang, Team Leader, expressed that citizens, especially youth are concerned about water crisis and are eager to tackle the problem. What they need is the technical backup, which Green Vigil is trying to provide.
Kaustav Chatterjee, Co-Founder informed, as per reports of United Nations water organization, increase in population by 2030, food demand is predicted to increase by 50% ( 70% by 2050) , while energy demand from hydropower and other renewable energy resources will rise by 60% . These issues are interconnected – increasing agricultural output, for example , will substantially increase both water and energy consumption, leading to increased competition for water between water using sectors.
Team Green vigil comprising of Shakti Rattan ,Daksha Borkar, Sandesh Sakhare, Hemant Amesar , Pragya Naidu, Bishnu Yadav, Kumaresh Tikadar, Shubham Yerkhede , Aakash Shende, Nilesh Munghate, Akash Sambarkar , Heramb Chaskar, Arti Bhoyar, Yogeshwari Karanjekar, D. Mohod worked hard for the success of the campaign.